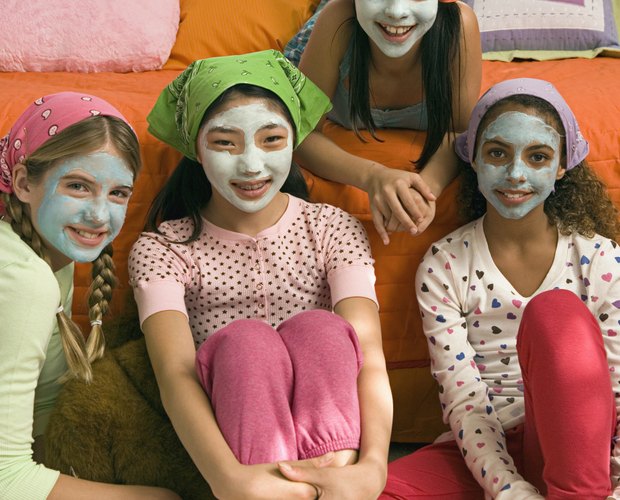 Jupiterimages/Brand X Pictures/Getty Images
No children's spa party is complete without a mud mask station. Create your own mud mask mixture at home for your child's next spa party instead of spending money on mud masks that may contain unwanted or irritating ingredients. Take your spa party to the next level by letting the children help you make this simple mixture.
Measure 1 tsp. of water for every child at the party. For example, place 7 tsp. of water in a bowl if you have seven children at your party.
Slowly add 2 tsp. of dry clay powder for every child. For example, for seven children, add 14 tsp. of clay powder. The mask must be thick and not runny. Use dry clay powder designed for sensitive skin. Using a sensitive skin clay powder helps reduce the risk that children will break out from ingredients in other clay powders.
Mix the powder and the water until it looks smooth, without any lumps of dried powder. Use a whisk or fork to mix. Add more water if the mixture feels too thick. Add only half a teaspoon of water at a time.
Tip
Ask all parents if their children are allergic to anything before letting the children use the mud mask mixture.
You can use different liquids for the mud masks. Instead of using water, use cool green tea or milk. Use the same amount of either liquid as you would water. Add the same amount of dry clay powder as well.
Leave the mixture on the face until dry. Wash off with lukewarm water.
Warning
Avoid leaving the mask on for too long, which can cause skin irritation.
References