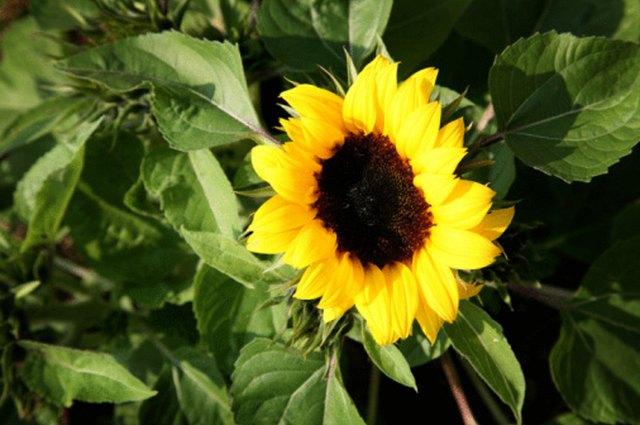 Jupiterimages/Photos.com/Getty Images
When you want to make a cake that is shaped like a flower, the easiest way to go is to choose a cake pan that is shaped like a flower. However, you don't need to have a special pan to create a flower cake. Simply bake a few round cakes and use a serrated knife to create petal shapes. A flower with a large center and one layer of petals surrounding it, such as a sunflower or a gerbera daisy, is the easiest shape to create with cake.
Place your 8-inch round cake on the center of your cake platter.
Place your 10-inch round cake on the a flat, clean surface. Use a serrated knife to cut the cake like you would cut a pizza. You could end up with eight cake slices. These slices will serve as the petals for your flower cake.
Frost your whole round cake with yellow frosting. This cake will serve as the center of the flower.
Place the eight petal slices around the center of the cake. There should be some space between each petal and they will not touch each other. If you would prefer a cake with more petals, simply bake another 10-inch cake and cut it the same way you did the first one.
Frost the petals using the pink frosting. You could also use another color if you would prefer, or frost the petals using several different colors.
Sprinkle yellow sugar all over the center of the flower so it will take on the appearance of the fuzzy centers of real flowers.