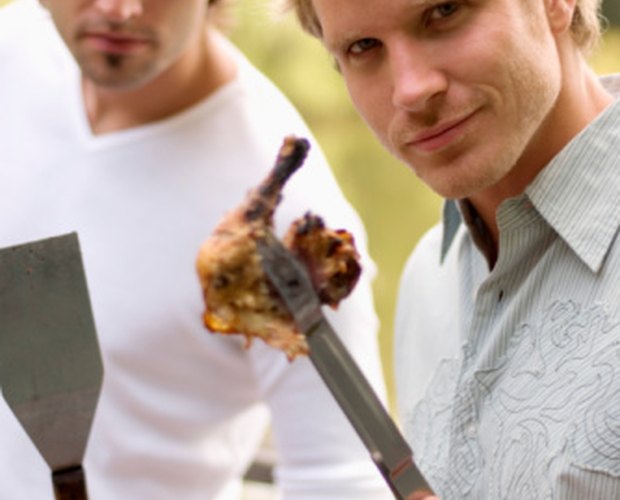 Creatas/Creatas/Getty Images
You may have tasted crispy chicken legs and thighs at a restaurant and now want to make them at home. Chicken is one of the simpler meats to cook and there are several ways of preparing the poultry. Unless you are a seasoned chef, however, you will need to follow some guidelines in order to achieve success with you crispy chicken.
Mix the salt, pepper, oil and lemon in a bowl.
Dip the chicken legs and thighs in your olive oil mixture and rub the mixture into the chicken, getting under the skin as much as possible.
Grease your grill with vegetable oil using a cloth to spread it. Turn the grill to the highest temperature, allowing it at least 10 minutes to preheat.
Put the chicken legs and thighs on the hot grill. Cook on high for about five minutes then turn the chicken over and cook for another five minutes.
Turn the grill to low, place the cover on and cook the chicken for another 25 to 30 minutes or until browned and crispy.