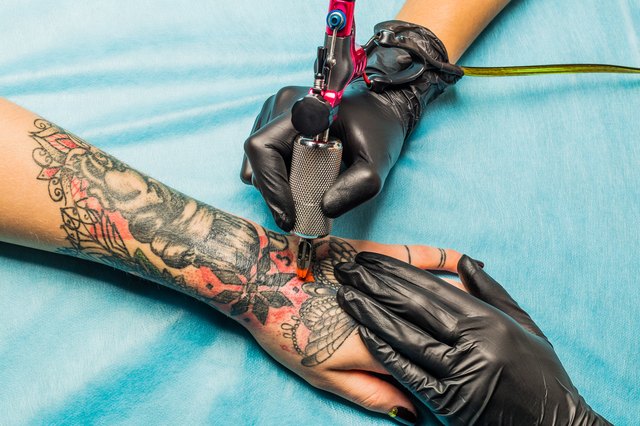 So you have decided you want to become a tattoo artist who does piercings too. Great choice! It's a very creative and rewarding career, but there are many things you must consider before you get involved, so here is some information on how to get your tattoo and piercing certification.
Before you can get your tattoo and piercing certification, you must first acquire training and education. This can be done through a variety of methods, but a popular route is online coursework (see Resources below). Websites like Learn To Tattoo will advise you on how to get the proper training to earn your certification, but you should refer to the following steps before you enroll in an online program.
Check local requirements. Different states and counties will have different guidelines as far as what it takes to become a professional tattoo artist and body piercer. Knowing what your local area requires will help you make sure that you are doing the right thing from the start. Check with a local tattoo shop for help in this area.
Enroll in a program and complete your education to prepare for an apprenticeship. This will mean completing all required courses, tests and coursework to earn a degree.
Apply for an apprenticeship. The apprenticeship will get you real-life experience and put you in line to become a full-time artist and piercer in your own shop or a shop working for someone else (see Resources below).
Tips
Research schools and various options before doing anything.

Check out local shops for advice on learning centers in your area.