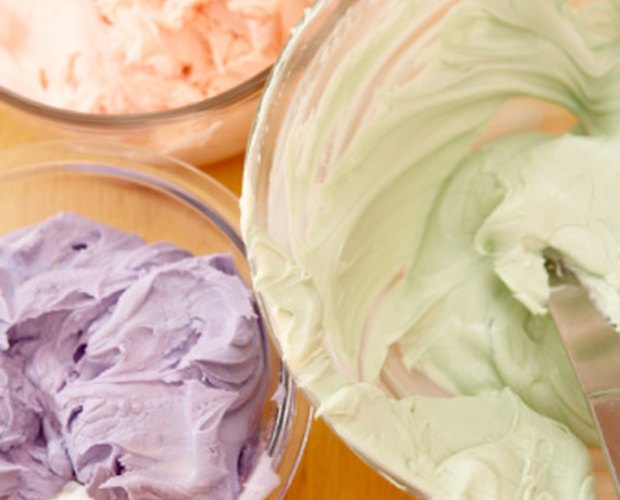 Jupiterimages/Photos.com/Getty Images
Peach-colored icing can be used to imitate skin tones, or simply as a cheery tone to add to cakes and cupcakes. You can purchase pretinted icing at stores, but making it at home is easy. Start with a plain white icing, and add as much color as you see fit. It requires only a bit of extra effort and gives you the added benefit of controlling the shade to your liking.
For White Icing
Add equal parts pink and a bright, lemon yellow coloring to white icing. Icing coloring works best, as regular food coloring will thin the icing. Add icing coloring by dipping clean toothpicks into the coloring, then swirling it into the icing.
Mix the icing thoroughly until the color is evenly distributed.
Add extra swirls of coloring if the icing is too light. If it is too dark, add extra icing. Mix thoroughly to combine.
Allow the icing to rest for two to three hours before using, as the colors may darken or lighten as they set. Colors darken in buttercream icing, and lighten in boiled and royal icings.