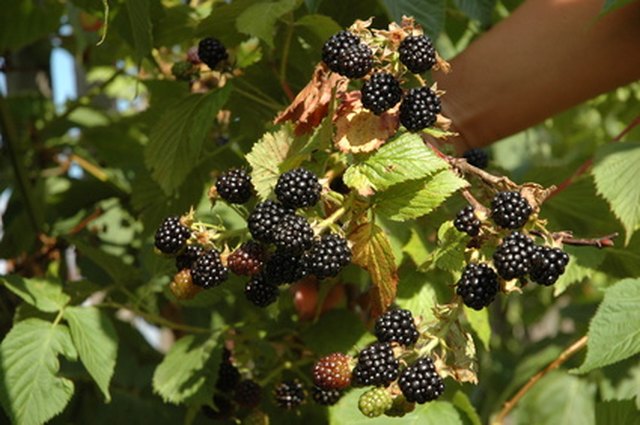 Blackberry leaves are known to be a good source of Vitamin C, have beneficial anti-inflammatory properties, and have been used medicinally since ancient times. Blackberry leaves are dried and decocted into tea for both their flavor and medicinal properties, including treatment of gastrointestinal upset and diarrhea. While blackberry tea can be bought commercially, if you have access to blackberry plants it is a simple process to pick and dry blackberry leaves for tea yourself.
Put on the gloves, to protect your hand from the thorns and stickers, and pick the newest, greenest leaves from the bush.
Spread the leaves out on a table and crush thoroughly with the rolling pin.
Place the leaves, in a thin layer, on the cookie sheet and set them out of the sun to ferment for approximately three days. When the leaves develop a rose-like smell spread the leaves out into a single layer and allow to dry for another three to four days.
Cut the leaves into small pieces with the scissors and place in the plastic bags and store in the freezer.