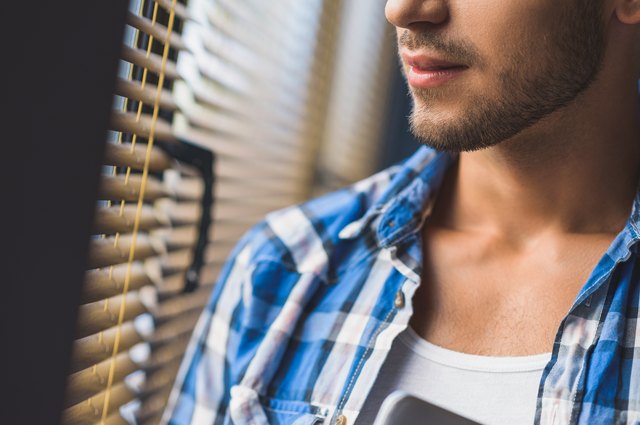 Known for memorable trends and style icons that are still influential today, the 1990s encompasses many different style genres, making it the perfect era to draw from for a costume party.
Originating in Seattle and popularized by MTV, the grunge movement was influenced by bands like Nirvana and Pearl Jam. The look is derived from the thrifting culture: cheap, durable clothes that are comfortable to wear. Pair a large sweater with holes over a babydoll or slip dress. Wear a plaid flannel shirt around your waist. Add a beanie hat and lace-up boots, like Dr. Martens, and you're ready to go. Vintage style T-shirts, or shirts that have a worn-in look, also work well.
In the early '90s, Madonna shocked the world by performing in a sultry cone bra corset during the first leg of her Blonde Ambition tour, while Latina songstress Selena Quintanilla was known for her sparkly bustiers, red lip and ruffled looks during her onstage performances. For a costume inspired by '90s divas, don't be afraid to stand out. Since most people don't have a cone bra in their closet, a bustier top or bra is the next best option. Wear a pink unitard over dark leggings and a bustier on top. Add a wide belt if you want to stay true to Madge's stage look. Don a blonde or even a neon wig for an extra pop. An embellished bustier top and pants with ruffles will work for a Selena-inspired look. High heels or platform heels add sass.
To assemble a classic goth look, you need layers of black garments and accessories. A black maxi dress, babydoll dress or skirt is a good place to start. Black tops with wide, flowing sleeves also work. Wear either opaque or torn black tights underneath, and toss on a black motorcycle jacket. Accessories can include a spiked collar, a black daisy chain necklace, crucifixes and cross earrings. Finish with combat-style boots like Dr. Martens, platform boots or knee-high boots. Just remember -- every component should be black.
For 90s hip-hop style, look to artists like T.L.C. for inspiration. They first hit it big in 1991 with their video "Ain't 2 Proud 2 Beg" which showed them wearing bright, oversized primary-hued trousers, graphic tees, sideways ball caps, and work boots, most of which was inspired by they male hip-hop contemporaries. Later in the decade, they dressed more flashy, adopting a barer look with tight tops and sports bras paired with loose-fitting pants. On the flip side was Aaliyah, who was more casually cool. The songstress was known for her sexy tomboy mix of skin-baring tops, track jackets, and baggy jeans and sweatpants.
The best approach to adopting a 90s hip-hop look is to mix loose and form-fitting athletically inclined clothes. Start with an oversized track suit in a bright color or print (maybe even in a men's size to emphasize the baggy fit). If you don't have a whole suit, sweatpants and a windbreaker jacket will convey the same message. Wear a cropped tank top, sports bra or bandeau top underneath. Sneakers, such as Nike, or a pair of Timberland boots should anchor your outfit.
In the early 90s, rave culture began to make its way across the Atlantic from the U.K. to the U.S., bringing with it smiley face shirts, plastic bead necklaces, glow sticks, and mini back-packs. The look is meant to be expressive and amusing, loud and gaudy. But most importantly, the clothing was meant to be moved in. On top, go big with an oversized tie-dyed or cartoon T-shirt. Or bare more skin with a halter or crop top. Whatever you wear, pair it with some extra big overalls or wide-leg jeans -- you want to be able to dance without feeling restricted. Top off your look with a giant hat inspired by Dr. Seuss. Just be sure colors are bright and bold; the raver look is all about having fun, after all.