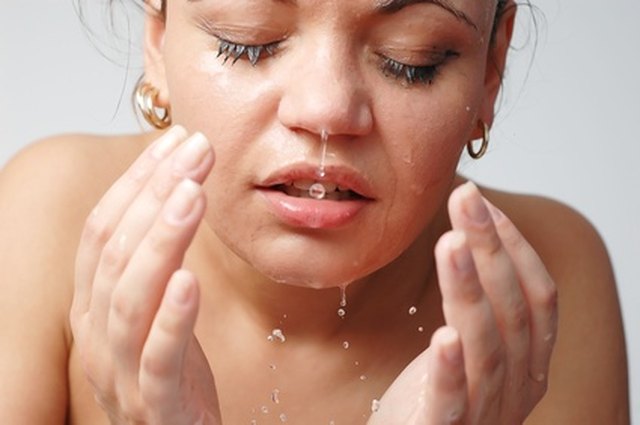 woman washing her face image by Jarek Miarka from Fotolia.com
Sunscreen protects your face from the sun's harmful UV rays, reducing your risk of getting skin cancer and wrinkles. As good as it is for your skin, you should remove it completely before you go to bed, along with all the gunk that has stuck to your skin over the course of the day. That's why you should clean your face thoroughly to remove the last traces of sunscreen from your skin.
Wet your face with warm water. Pour a small amount of gentle facial cleanser on your fingertips; dab it over your face, and massage it into your skin. Don't get it in your eyes. After working up a lather, rinse with water.
Gently pat your face dry with a towel. Do not rub your face, as it could lead to skin irritation.
Wet a cotton pad with a toner, and then pat it gently all over your face. A toner removes residues of sunscreen, cleanser and other products you put on your face. It may also improve the appearance of your skin by tightening pores and exfoliating dead skin cells.
Apply moisturizer if your face feels dry.