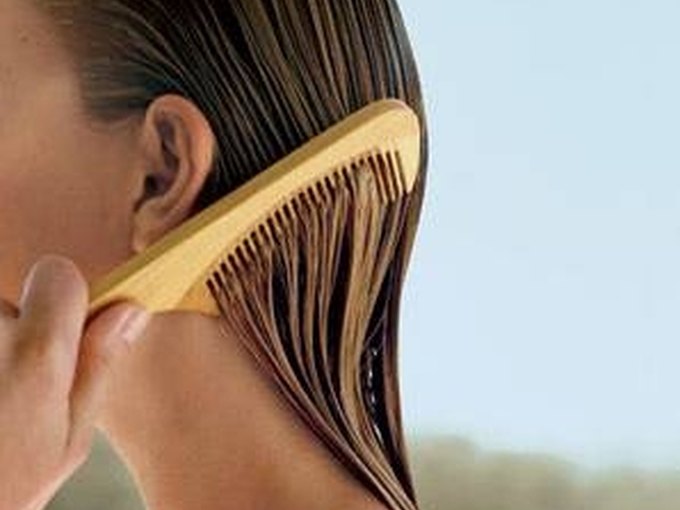 As we age, our hair pigment begins to fade. Eventually it lightens to a white or grayish color. While in many cultures this is a sign of wisdom, in others it is a sign that sends many running for chemicals. Yet for those who are tolerant of Mother Earth and wish to keep her free of harmful toxins, there are other remedies besides chemicals. Sage is a wonderful herb for renewal and relaxation.
Use sage. Sage is an herb that has healing properties. As such, it can also heal the hair--so to speak. Using sage will restore the color to your hair over time.
Mix ½ cup of ground sage and 2 cups of water. Place the mixture in a small sauce pan and bring to a boil over medium-high heat. Lower the heat and allow the mixture to simmer for 30 minutes.
Remove the pot from the heat. Cover the pot and allow the mixture to steep for three to four hours. The mixture should be warm, like bathwater.
Pour the mixture into a spray bottle. Apply to dry hair until the hair is fully saturated. Make sure to get the roots and behind the ears.
Allow the mixture to dry. Rinse the mix completely from your hair and dry as normal. Do not shampoo for 24 hours. Repeat this process once a week until your hair returns to it's normal shade. Once the gray is gone, repeat the process on a monthly basis.
Tip
Make sure that all hair is covered with the mixture. Don't forget to lift layers and saturate. Be patient. The process could take months. Sage also helps with hair loss.
Warning
Test the product on a small patch of skin and leave overnight to test for allergic reactions.