Tom Lawrence ~ flickr.com
Oxygen bars became popular in the late 1990s and continue to be successful in spas and upscale establishments everywhere. Based upon the principle that a higher concentration of oxygen helps to relieve stress and purify our bodies by removing toxins oxygen bars are a must-breathe for health enthusiasts and even just the curious. Some doctors support the use of purer oxygen to help everything from allergies to cancer. For the more pedestrian user, breathing in oxygen with delicious scents added can help bring about a greater calm and increased energy. Oxygen bars are costly and inconvenient for everyday uses if you have to go to a spa or "bar," but now you can purchase a smaller version of the personal oxygen bar for your own home. Here's how.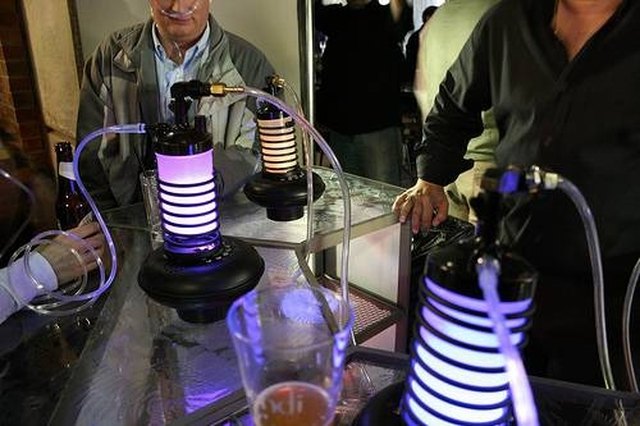 Shop Amazon.com and find a nice portable oxygen bar that won't break the bank. You can get a full kit by O2 Innovations including all the hoses, filters and scents that you'll need to get going for about $700.00 and get it delivered right to your home. Easy.
Go to the source that all the people in-the-know go to, Hammacher Schlemmer. Known for their unusual and high dollar, hard to get items, Hammacher Schlemmer offers a personal oxygen bar with a lifetime guarantee for $300.00. More for clean air intake than scented novelty "flavors," The Personal Oxygen Bar makes a terrific gift especially for those with severe allergies.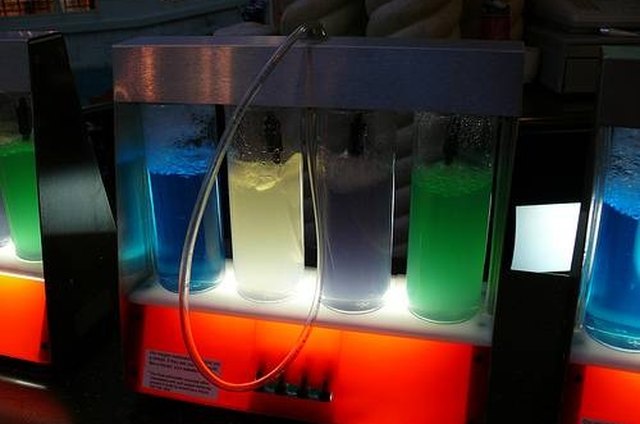 Check out the various personal oxygen devices at the O2 Bar store. They have both the larger personal oxygen bar devices you may want, or you can get less expensive O2 oxygen sprays to see how you like the effect and decide if you want to make the bigger investment. You can order all kinds of supplies, supplements and oxygen related products so browse the online store and try out some different products for your good health.
Mix your bar experience with some music. Shop Red Lakes Trading Post via eBay.com to pick up a Zadro Tranquil Sounds Home Oxygen Bar. Get it easily for $300.00 and use the 90 day warranty to be sure you enjoy it. This small and quiet unit offers four different types of sound, including natural, sing, dance and drift and a place to put some essential oils to help make your experience all the more aromatic.
Tip
Purchase extra filters and scents when you make your initial purchase as you will be most likely be showing off your new investment to friends and family and don't want to run out of supplies.
Warning
Don't purchase if you have breathing problems such as asthma until you talk to your doctor.