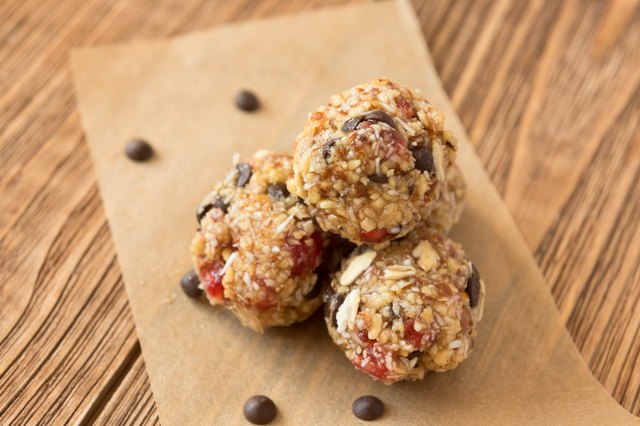 You must pay careful attention when using wax paper for baking. Unlike parchment paper, wax paper smokes when exposed to the heat of an oven, but if you only have wax paper, you can still use it to bake cookies, if you know the correct type to bake. Avoid sliced, drop or cut out cookies, and opt for bar cookies instead. Not only can you use wax paper to bake them but bar cookies do not require as much labor as other types of cookies to put into the pan.
Place the pan on top of a large sheet of wax paper. Trace around the base of the pan on the wax paper with a pencil.
Remove the cake pan and cut out the outline from the wax paper. Set this wax paper into the bottom of the cake pan.
Do not bake traditional drop, sliced or rolled cookies on top of wax paper. Only prepare bar style cookies which completely cover the entire bottom of the pan with the wax paper.
Pour the cookie dough into a layer on top of the wax paper, spreading it out with a spatula to completely cover the wax paper underneath. Bake and cool the cookies as directed in your recipe for bar cookies.
Turn the pan upside down to remove the cooled bar cookie. Slice the bar into individual cookies and serve.
Store leftover cookies between sheets of wax paper to keep them separated, cushioned and fresh.
References
Resources