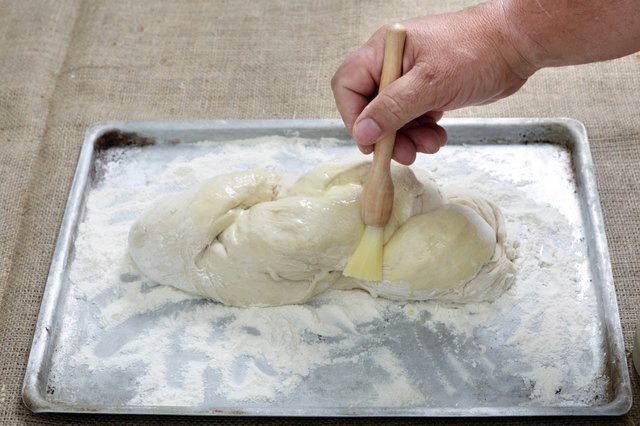 PaulCowan/iStock/Getty Images
Sweet and nutty, sesame seeds add another flavor dimension to breads. The white, cream-colored, brown or black seeds are often sprinkled on breads, including bagels and hamburger buns. The seeds will not stick to the bread if you just sprinkle them over the raw dough before you bake it. You need to use an egg wash first so the seeds stick to the top of the bread.
Knead and shape the dough after it rises.
Combine 3 tablespoons water with 1 egg. Beat the egg with a stick blender or a fork.
Brush the beaten egg over the bread.
Sprinkle the sesame seeds over the bread and bake according to the recipe.
Tip
If you prefer, use only egg white to brush the bread. This works well if you have a pale-colored bread.
Warning
Always wash your hands after handling raw eggs to prevent spreading harmful bacteria.