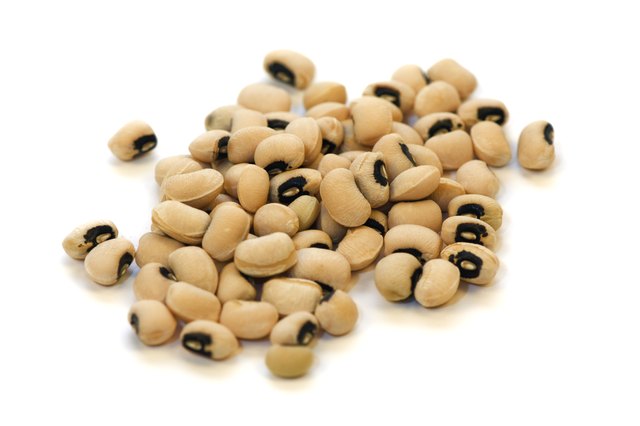 Black-eyed peas are a Southern cuisine classic. Some people eat these legumes on New Year's Day as an old superstition that they bring good luck, but many cultures worldwide enjoy them year-round, too. From salsas to soups to Mexican-style rice and beans, black-eyed peas are super versatile. Like other beans, they give off a starch when cooked without soaking them first. (For some recipes, this thick starch works). Along with reducing the starch, soaking helps to shorten the cooking time. A couple notes: Canned black-eyed peas
don't
need to be soaked—they can just be drained and heated for use in most recipes.
Don't
add salt during soaking unless instructed per the recipe because it'll crack the casings, which makes them mushy.
Soaking Technique: Overnight
Soaking Technique: Quick Soak
Soups and Stews
In a soup or stew, cook soaked black-eyed peas from 1 hour to 90 minutes. Unsoaked beans should cook for 2 to 4 hours, testing every half hour. If you're adding vegetables, wait until approximately 30 minutes before the beans are completely softened so they don't overcook.
Salsas and Relishes
You want to maintain black-eyed peas' shape for salsa and relish recipes. To do this, cook soaked beans between 30 minutes to 1 hour. Test the beans every 15 minutes or so. Unsoaked beans should cook for 2 to 3 hours, testing them every half hour for softness. Drain the black-eyed peas immediately to prevent a thick, slippery coating.
References