If you have oily or combination skin, chances are a mud mask has made its way into your skincare routine. Known for being an excellent choice for anyone looking to treat acne-prone complexions without the use of harsh chemicals, mud masks also provide an important exfoliating property which plays an essential part in maintaining healthy, happy skin no matter what your skin type or concern.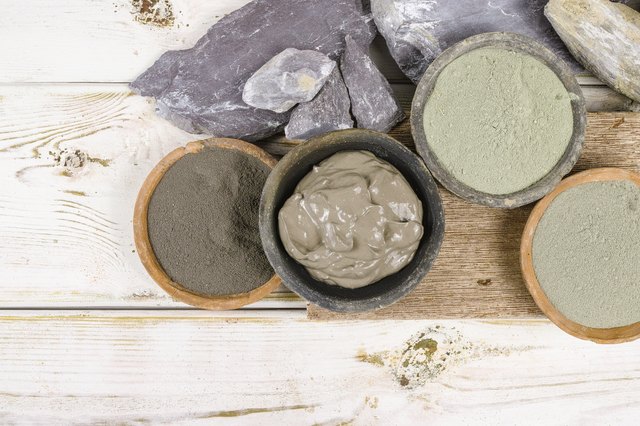 What Is a Mud Mask?
A mud mask, like any facial mask, is a supplementary skincare option that is applied topically to the surface of the skin. Mud masks are known for their healing abilities, as well as the fresh and clean feeling the skin is often left with after using one. Unlike clay or cream masks, mud masks can sometimes be messy or runny due to their watery component, but they work to provide countless benefits to the skin and body, treating everything from acne symptoms to cellulite.
What Are the Benefits?
Mud masks work to purify, detox and exfoliate naturally thanks to their wealth of nutrients and minerals. When formulated with mud from the Dead Sea, mud masks are able to treat symptoms of acne and eczema with the power of salt, magnesium, potassium and calcium. The appearance of fine lines, wrinkles and pores can be lessened over time with the help of a mud mask, which pulls harmful toxins from the skin's cells, revealing a healthier and softer complexion.
Mud masks are also believed to reduce hair loss by stimulating the function of hair follicles and have been known to treat knee pain by improving circulation when applied to sore areas in a compress. They can also be beneficial in reducing the appearance of cellulite.
How Do They Exfoliate?
Similar to clay masks, which are often made of kaolin or bentonite clay or charcoal, mud masks exfoliate by tightening as they dry, allowing dead skin cells to stick to the surface of the mask. The dead skin is then washed or wiped away upon removal of the mask. This is often less irritating to the skin than using exfoliants made from synthetic beads or a scrub formula – or chemical exfoliants, which include glycolic and salicylic acid, to name a few.
In addition to exfoliating, mud masks work to hydrate, which is especially important for anyone with oily or acne-prone skin. Hydration prevents further over-production of oil to make up for what was just lost. When too much oil is produced, pores can become clogged and lead to acne symptoms such as pimples, blackheads and cysts.