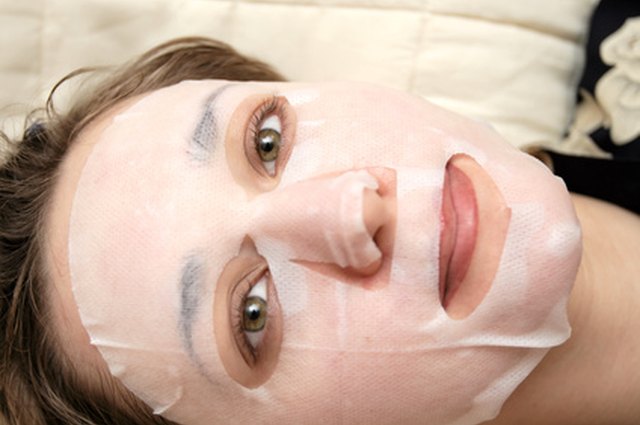 peeling procedure image by Arkady Chubykin from Fotolia.com
Glycerin is commonly found in face masks, moisturizers and other skin products. It helps keep skin moisturized without resulting in oily skin, and does not clog the pores. Used in a mask, glycerin can help get rid of old and dead skin while giving the skin a hydrated glow. Making a mask is simple and results in healthier skin.
Break one egg and separate the white from the yolk. Place the egg white into a bowl and beat it with a fork or whisk until it is slightly fluffy.
Add 1 tsp. of honey. Honey is not only sticky and sweet, but it is healthy for the skin and helps maintain the mask while it dries. According to U Beauty Portal, a peel needs to pull the dead skin away and reveal healthy and live skin beneath. The stickiness of honey helps the peel remove dead skin.
Add 1 tsp. of glycerin. Beat the mixture together until well mixed and fluffy. It is easier to mix to the appropriate consistency with a whisk, but a fork works as well. The fork will take a minute or so longer.
Apply the mixture with your fingers to your entire face. Be careful to not get the mixture too close to your eyes.
Allow the mixture to dry. The face and skin should feel tight when it is dry. Avoid touching your face while the mixture is drying.
Peel the mixture off your face. Once dry, the egg, honey and glycerin mixture should smoothly peel off.
Rinse your face with cool water to remove any excess material.