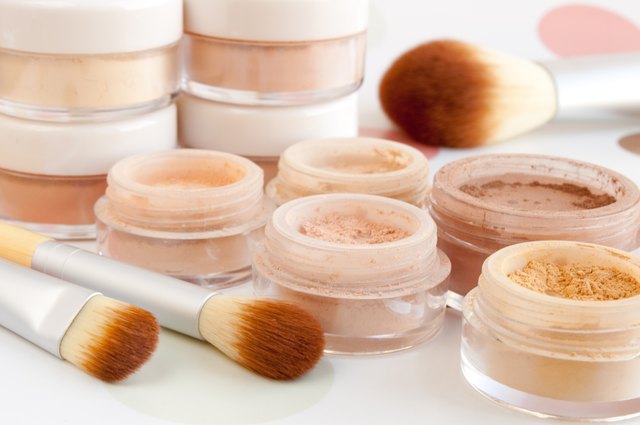 Glo Minerals and Bare Minerals are competitors in the cosmetics world, but both are highly popular mineral makeup brands. They are touted as an all natural alternative to regular cosmetics,
Identification
Mineral makeup is typically made up of finely ground minerals. Another feature is that they usually don't contain any harsh chemicals or other ingredients.
Glo Mineral Makeup
Glo Mineral Makeup is described as "skin nurturing makeup for beauty with a higher purpose." Glo Mineral Makeup is said to be made up of pharmaceutical grade ingredients, vitamins and, of course, minerals.
Bare Minerals Makeup
Bare Minerals motto is, "Makeup so pure you can sleep in it." Made of 100 percent pure crushed minerals from the earth, Bare Minerals claims their foundation brand started the trend that is mineral makeup.
Similar Ingredients
Glo Minerals and Bare Minerals use all-natural minerals for their products. Both companies advertise that their products are free of dyes, talc, fragrance and other harsh ingredients.
Considerations
Bare Minerals makeup is primarily loose powders, so if you need something for on the go try Glo Minerals, which offer a variety of pressed powders, creams and liquids suitable for travel. Mix, match and interchange both brands, as they contain similar ingredients.
References