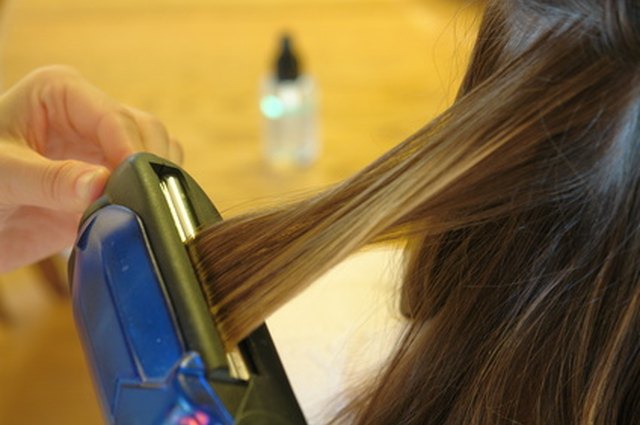 straightening hair image by Horticulture from Fotolia.com
Flat irons are heat tools used for straightening hair. Although they have proved beneficial in the fight against frizzy curls, they may also pose a fire hazard if you don't handle them properly or fully read the instructions. Like any other manufactured product, they also have factory defects.
Litigation
In January 2010, attorneys were considering a class action lawsuit against the Paul Mitchell brand for malfunctioning flat irons that pose fire hazards. One consumer had evidence that her iron became abnormally hot, burned her countertop and began smoking while she was using it, according to KHOU, a news station in Houston, Texas.
Recall
In 2007, U.S.-based distributor Farouk Systems Inc. recalled more than 5,000 flat irons made by CHI, one of the most popular manufacturers of straightening tools. The iron's "On/Off" switch was installed incorrectly, causing the iron to remain on when switched off, posing a fire hazard.
Warnings and Precautions
Using straightening irons near water sources is a fire hazard. When the tool or its cord come in contact with water while plugged in, it poses a significant fire risk as well as electric shock. Some things to watch out for are puddles around your hair-straightening station, water in the sink or tub, running or dripping from the faucet that may make contact.
Unplug
Flat irons, like most other electrical appliances, may still be electrically alive while in "Off" mode, according to the warning on a CHI iron. When left plugged in, the iron is really in standby mode, still consuming power from the electrical outlet, according to researcher Evan Mills. Therefore, if left unattended but still plugged in, the iron is still a fire hazard.
Prevention/Solution
Always unplug the iron when not in use. Then give it sufficient time to cool down before putting it away, because flat irons often retain heat for several minutes after they're unplugged. It may come into contact with paper, plastic or other flammable material and cause a fire.