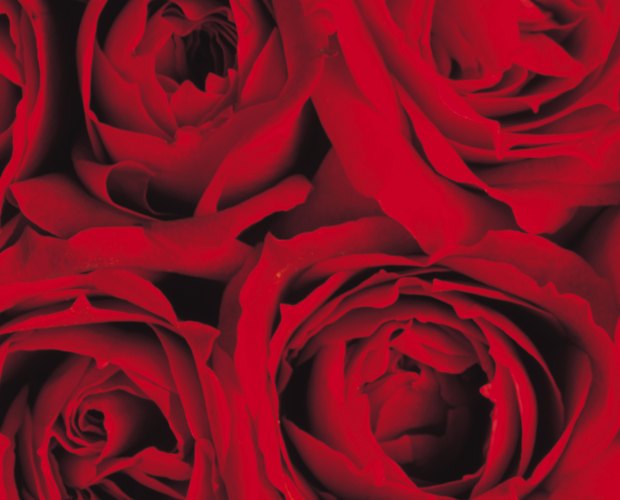 Comstock/Comstock/Getty Images
Beauty experts debate whether toners are necessary for healthy skin, but those who use toners feel they help remove traces of cleanser and prepare the skin for moisturizer. Rosewater is used in several commercially available toners, as it's thought to have soothing properties for dry or irritated skin. Rosewater is made by distilling rose petals, suspending some of the essential oils in water. When combined with glycerin, the toner refreshes skin and helps it retain moisture.
Assess your skin-care needs. Determine whether you have dry, oily, normal or combination skin. This will determine the proper proportions of each ingredient.
Decide how much toner you want to make. Select a container large enough to hold this amount, with some room at the top.
Calculate the amount of each ingredient you will use. For dry skin, use 2/3 rosewater, 1/3 witch hazel and 1/4 tsp. of glycerin per 8 oz. of toner. For normal or combination skin, use 1/2 rosewater, 1/2 witch hazel and 1/4 tsp. of glycerin per 8 oz. of toner. For oily skin, use 1/3 rosewater, 2/3 witch hazel and 1/8 tsp. of glycerin per 8 oz. of toner. Measure out the witch hazel and rosewater.
Add the witch hazel to the bottle. Measure out the the glycerin and add it immediately, and the rosewater. Cover tightly and shake to combine. Your toner is ready to spray on or use with a cotton pad.
Tip
Get rosewater from a Mediterranean grocery store, a health food store, a spice shop or gourmet grocery store. Glycerin and witch hazel are available at drug stores and supermarkets. You can add small amounts of essential oils, such as carrot seed or frankincense, but these will separate, so you will need to shake them before each use. This recipe also works well with orange blossom water.