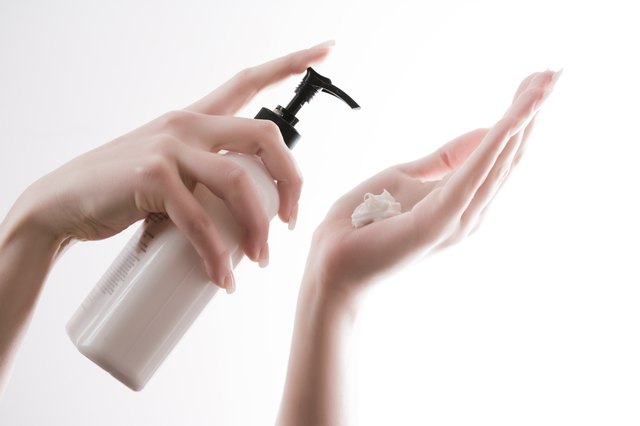 Jupiterimages/Photos.com/Getty Images
The difference between Tretinoin cream and Retin-A is that Tretinoin is the generic form of the brand Retin-A. Both contain vitamin A and are prescribed for the treatment of various skin conditions.
Function
Dermatologists and general practitioners prescribe Tretinoin cream and Retin-A for patients with chronic acne. It helps clear pores and dry up the acne. It also can lighten skin discolorations, treat flat warts and reduce the symptoms of Keratosis follicularis. Both drugs can be used to lessen the appearance of facial lines and wrinkles.
How Does It Work?
Tretinoin is an acidic form of vitamin A called a retinoid. It works by accelerating production of new skin cells, causing whiteheads and blackheads to be removed along with the dead layers of skin. This action also works to prevent the formation of new blemishes.
Side Effects
Use of Tretinoin cream and Retin-A can cause dry skin and flaking, redness and itching. Patients using either product should avoid exposure to direct sunlight and the use of harsh soap products.
Are There Any Differences?
Tretinoin and Retin-A cream differ in packaging and place of manufacture. They also differ in price, with generic Tretinoin costing much less. They have the same ingredients.
Warning
Pregnant or breast-feeding women should discuss use of either product with their doctor. Patients should also tell prescribing physicians of other medications they're taking and any known allergies.