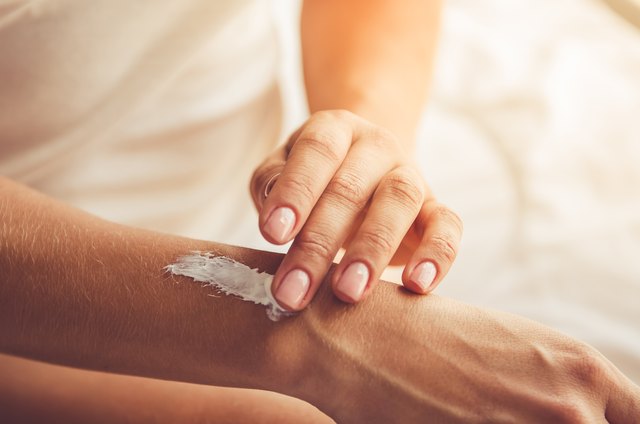 Skin bleaching creams are used to reduce the visibility of scars or marks on the skin, and should only be used in small portions on the affected area. However, all skin bleaching creams contain active ingredients that can be dangerous.
Hydroquinone
Hydroquinone is a form of skin-bleaching. It is known to have cancer risks and was banned in France. Hydroquinone also is used to develop photographs.
Mercury
Mercury is active in skin bleaching creams and can damage the brain. This fact produced a great scare, and the Minnesota government took notice. Consequently, it banned all products when mercury was knowingly included in the composition.
Arsenic
Sounds poisonous, which is exactly what it is. It contains chemicals used in pesticides and herbicides that are severely toxic to humans. This deadly ingredient can lead to cancer in various forms: lung, skin, bladder, prostate, liver and kidney.
Alpha Hydroxy
Alpha Hydroxy acids are usually found in facial chemical peels. Many plastic surgeons use this procedure when a client has a serious skin condition. The procedure is seldom done. Do not attempt to use it at home. It is reserved for professional use only.
Acne
Skin bleaching creams can cause acne. After repetitive use, the skin bleaching cream makes the skin very dark and progresses into a condition called ocronosis. During ocronosis, the pigment falls into the skin's lower level. It is very difficult to resume your natural skin color once this occurs.
Stretch Marks
Using skin bleaching creams on the body can also produce stretch marks. Skin bleaching stretches the skin to the point of thinness, which produces stretch marks. Stretch marks are very tough to remove once they have appeared.
Solution
If you have a skin condition, see a doctor. A good physician will advise you on the pros and cons of which skin bleaching creams to use. If the situation calls for it, a doctor can administer the right product in the right manner.
Resources