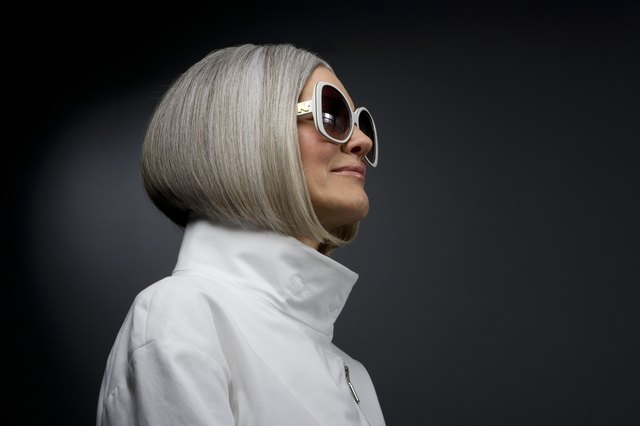 Ralf Nau/Digital Vision/Getty Images
The half-century mark is no longer the matronly death knell of fashionability that it once was. Gone are the days of baggy white knee shorts and flowered camp shirts. You can stay on trend, flatter your body type, and express your sense of style beautifully over age fifty. The rules of dressing are somewhat more strict as you age, but the guidelines are there to protect you from overexposure and embarrassment. Finding your sophisticated style is a privilege you have earned.
Neckline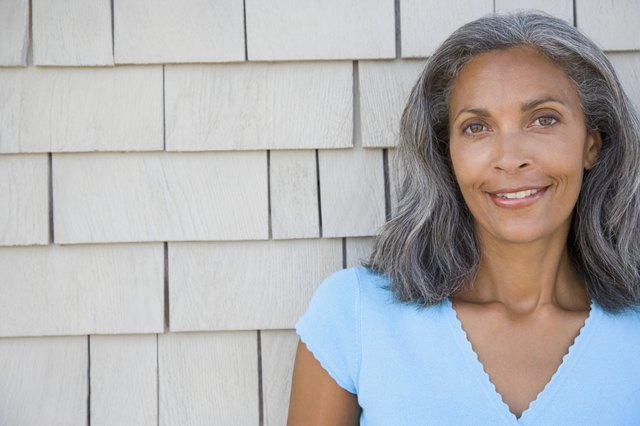 Jack Hollingsworth/Photodisc/Getty Images
Unless you want to be mistaken for Samantha from Sex and the City, give your halter tops and tanks to charity. In addition to the danger of exposing cleavage that is crepey from sun exposure, you risk appearing oversexualized and cheap by exposing both shoulders and decolletage during the day. A v-neck is extremely flattering and a wide-v offers a sophisticated sex appeal. A crisp collar is always sharp and polished for business. A casual round neck is fine for leisure, but a scoop or v-neck is generally more attractive. Off-the-shoulder or deep-v necklines should be reserved for eveningwear and strapless styles should be avoided after age fifty.
Pants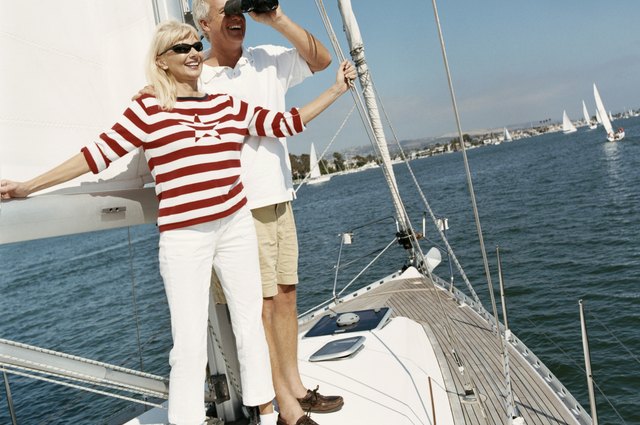 Digital Vision./Digital Vision/Getty Images
Straight-leg or boot-cut trousers and jeans are most flattering and proper for women over fifty. Skinny styles and leggings are too tight and tend to flatter a narrow, youthful leg more than a womanly leg shape. Crops or capri pants in khaki and black are good summer staples but shorts should be no higher on the leg than an inch above the knee. In addition to disguising varicose veins and cellulite, this length is dictated for modesy as well. Flat front pants are less matronly and more slenderizing than pleated pants. Choose jeans in a dark finish for a sleek, sophisticated look and avoid denim embellished with studs or jewels.
Skirts and Dresses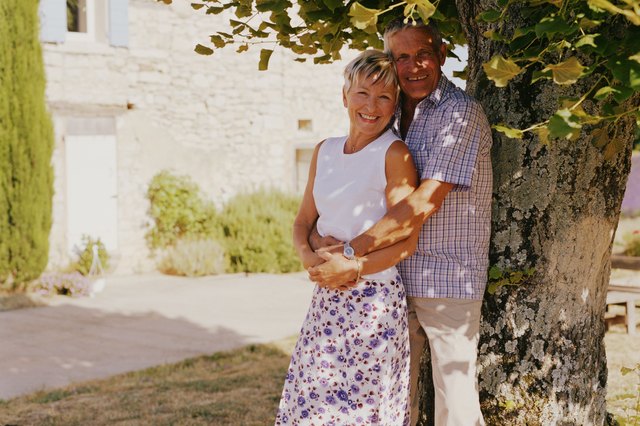 Digital Vision/Photodisc/Getty Images
You will look best in a pencil skirt or a forgiving a-line style. Length is best at the knee or an inch above, at shortest. Skirts that hit the calf midway between knee and ankle tend to appear frumpy and lend a matronly air to your outfit--this should be avoided. Long skirts and dresses should be reserved for evening occasions, although a chic cocktail sheath is appropriate for such occasions. Dresses in a wrap style whittle the waistline and create a more hourglass shape, as do belted styles. Drapey chiffon tunic styles such as the shapeless garments with beaded jackets often offered for mothers of the bride or groom should be eschewed in favor of something more flattering to your figure.
Shoes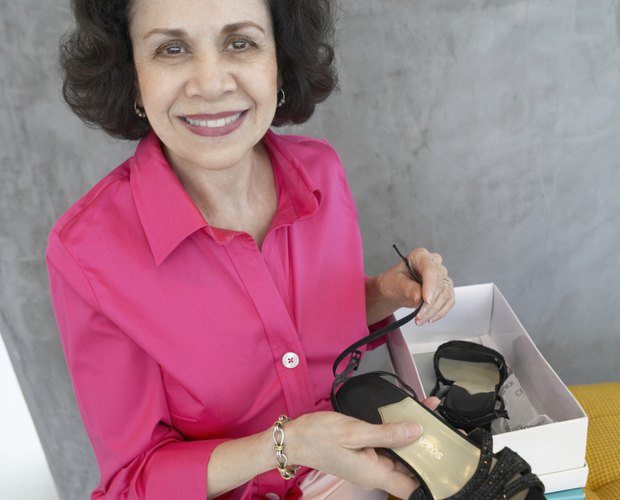 Digital Vision./Photodisc/Getty Images
Your feet need more support now, and shoe insoles are important--so buy some arch support inserts at the drugstore for your favorite shoes. When shopping for new shoes, be aware of comfort and choose a shoe that is not too flat. After the age of fifty, flip flops are to be worn only at poolside or the beach. A wedge sandal is a sophisticated summer alternative. In fall and winter, a stack heeled boot or bootie in black leather looks polished with pants and peep-toe pumps in a nude tone leather lengthen the line of your leg with a skirt. If you select a higher heel, choose a shoe with a slight platform to compensate for the pressure on your toe. Avoid the common gaffe of wearing athletic shoes to run errands--they belong in the gym unless you wish to appear slovenly.
Accessories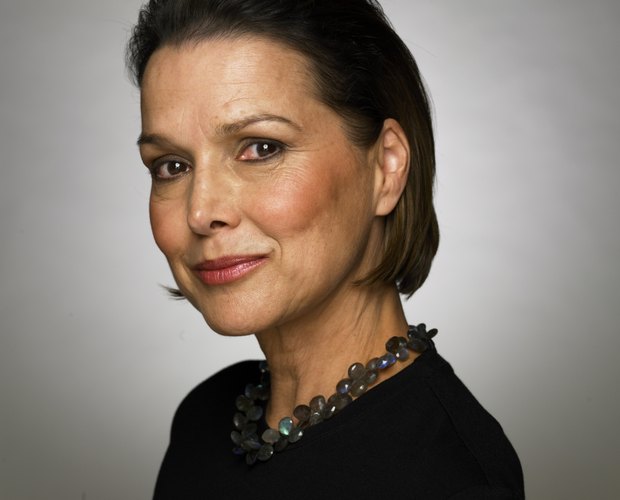 Siri Stafford/Lifesize/Getty Images
Just because you've passed your fiftieth birthday doesn't mean you are stuck wearing grandma's pearls or a big rhinestone brooch. If you do not own diamond studs, now is the time to get a pair if you can afford it (or some good imitations like zirconium) because they are a chic staple for older women. Wear a chunky gold or silver bracelet to work, or a short chain with a statement pendant like tiger's eye for interest. If you are wearing earrings, choose either a bracelet or a necklace to avoid looking flashy or overdone. Hoop earrings are elegant, but dangling earrings, especially those with crystals or jewels tend to drag down the appearance of your jawline, drawing attention to any sagging in that area.