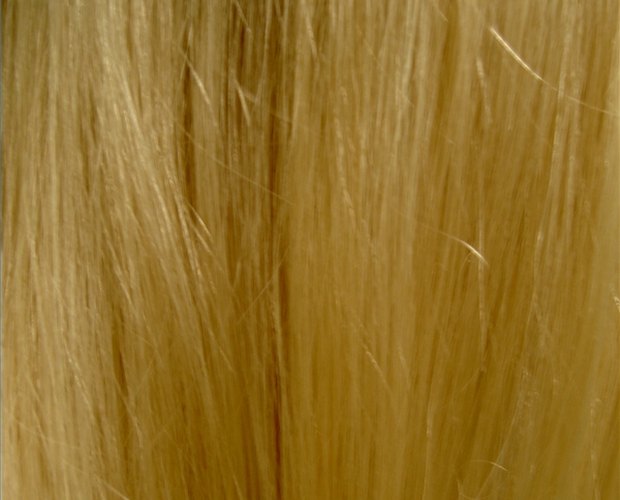 The cellophane gloss hair treatment is one of the best-kept salon secrets. Just like putting a spa mask on your face, a cellophane treatment is used to give life back to dull, troubled hair. It may go on transparent, but the effect it will have on your hair will be clearly seen.
What Is It?
A cellophane gloss hair treatment is essentially a semi-permanent hair color without the color. This transparent and pigment-free gloss is applied from root to end of your hair, just as a semi-permanent hair color would be, and is left on for 20 minutes. It coats the hair shaft during processing but instead of changing your hair color it leaves a beautiful, clear shine behind. In other words---it's instantly healthy hair in a bottle. The results last for about four to six weeks and gradually fade away during this time.
Who Needs it?
While putting a clear coat on your hair may seem absurd to some, for those with dry, damaged or dull hair the cellophane gloss hair treatment is a godsend. If your hair has become dry and damaged because of excessive exposure to chemical treatments or styling tools, you can bring shine back to your locks with a cellophane treatment.
The clear gloss acts as a protective coating for your hair and not only makes it look and feel better instantly, but it also helps prevent further damage by shielding your hair from further heat-induced damage. Granted, it's not an impenetrable shield, but it will make a difference. Those who heat style regularly or expose their hair to chlorine or salt water often protect their locks with this clear treatment.
Alone or Over Color
One of the biggest advantages of the cellophane gloss hair treatment is you can use it alone or over previously colored hair. Healthy hair colored with a quality hair color shouldn't need extra gloss, but if your previously colored hair lacks shine you can double up. Have your stylist apply a cellophane treatment to your hair immediately or shortly after you've colored your hair to add shine and seal the hair. The clear coating will make your hair look and feel silky smooth while also protecting your hair color from fading quickly. This is especially helpful for red colors, which fade the quickest.
Hint of Color
Aside from the traditional clear cellophane treatments there are now cellophane glosses with a hint of color to them. Applied just like a clear cellophane treatment, these glosses add a subtle hint of highlight to your natural hair color. This treatment is perfect for those who would like to enhance their hair color with a natural look that won't leave roots as your hair grows. These tinted cellophanes come in formulas for blondes, brunettes and redheads.
References