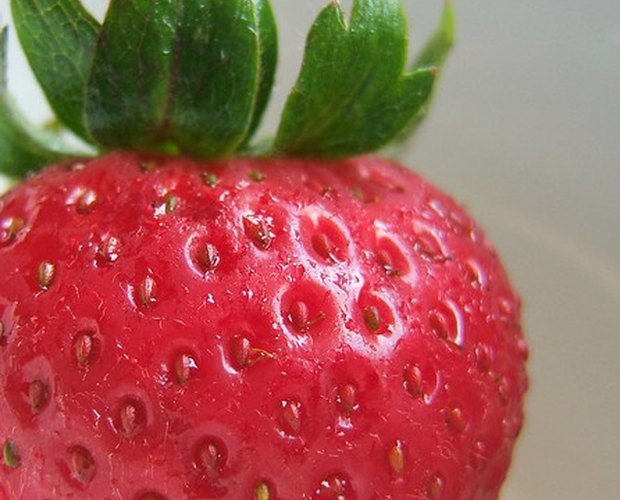 Image by Flickr.com, courtesy of Photos by Micky
Chocolate covered strawberries are a delicious treat. While strawberries can be chilled briefly in order to let the chocolate set on them, most sources argue against freezing chocolate covered strawberries for prolonged amounts of time.
Function
The purpose of chilling chocolate covered strawberries is to allow the chocolate to quickly set after dipping.
Effects
Freezing or refrigerating chocolate covered strawberries for brief periods of time accelerates the chocolate-setting process after they have been dipped.
Features
Martha Stewart recommends chilling strawberries for fifteen minutes in the refrigerator after dipping them. However, she also recommends not chilling them longer than this, as condensation could collect on the chocolate.
Warning
According to Nestle.com, freezing chocolate covered strawberries for more than fifteen minutes will have bad results, as this will alter the structure of the strawberries, making them soft and floppy. They recommend that chocolate covered strawberries not be placed in the freezer for more than fifteen minutes.
Considerations
The chocolate setting process for dipped strawberries may be accomplished by allowing them to set for a longer period of time at room temperature. Food Network.com recommends allowing the chocolate to set on the strawberries at room temperature, for about twenty minutes.