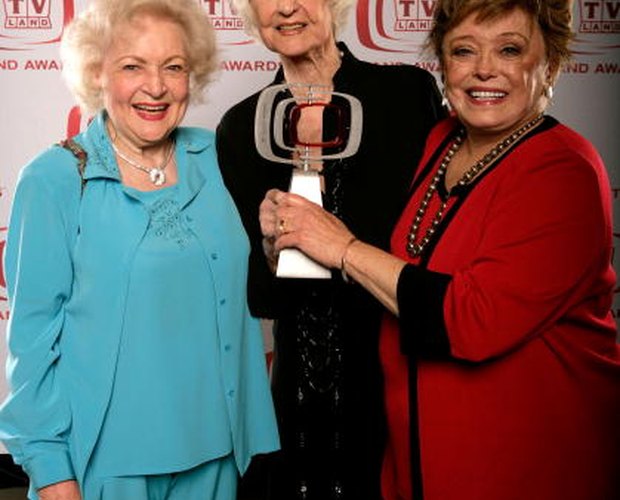 Todd Williamson/Getty Images Entertainment/Getty Images
Women's fashion options of the 1980s were reflective of rebellious punk rock and hip-hop American subcultures. This meant that leg warmers, miniskirts, colored hose, slashed and torn clothing, off-the-shoulder shirts and top crops graced runways. The lack of conservatism did not generally address the needs of women who wanted to hide imperfections. However, the wardrobe options for women on the popular mid-'80s TV show "The Golden Girls" demonstrated that '80s styles could be modified for fashionable elder wear.
Jackets
Kevin Winter/Getty Images Entertainment/Getty Images
Trendy older women in the '80s could be found wearing straight, fitted pants with contrasting baggy jackets. The outlandish styles allowed suiting to be both multi-colored and softened for optimal femininity. Jacket lengths were made longer. Some had asymmetrical stitching, with the backs of jackets often being made longer than the fronts. Others featured pointed tails in the front that was suitable for wearing with vests. Jackets were not made in the '80s without gender-bending shoulder pads, assertive pointed collars and work-oriented sleeves that pinned at the elbows for a three-quarter sleeve appeal.
Jumpsuits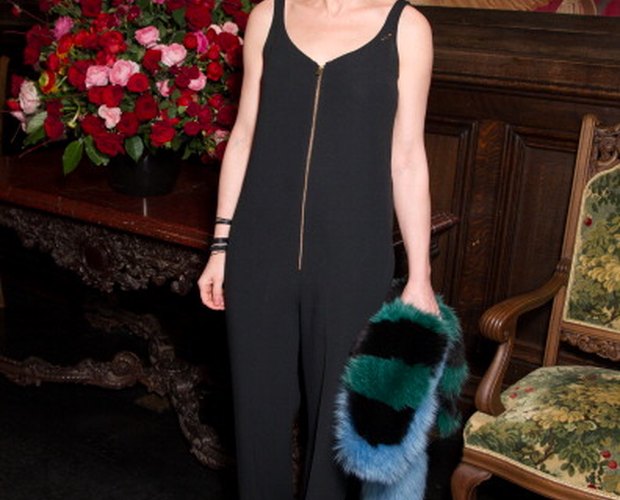 Victor Boyko/DolceGabbana/Getty Images Entertainment/Getty Images
Not all women over 60 are frumpy and conservative. While they may choose clothes that are not skin-revealing, elderly women of the '80s choose form-fitting jumpsuits made in a variety of ways to accentuate their figures. Jumpsuits in the '80s were characterized by tapered legs and ankles, forgiving elastic waistlines and wide belts for definition. Old reels of "The Golden Girls" showed Rue McClanahan's oversexed character wearing jumpsuits on a regular basis. Some jumpsuits featured cowl necks for accentuation of the bustline. Suits with batwing sleeves were popular alternatives for upper arm coverage, while sleeveless jumpsuits were often paired with baggy, button-less jackets.
Shoulder Pad Additions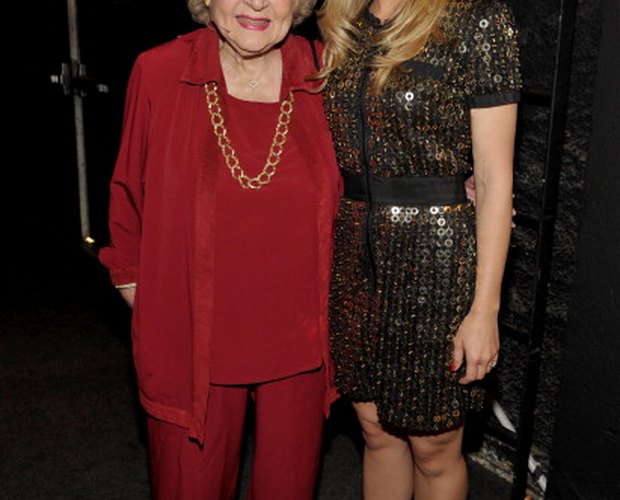 John Shearer/Getty Images Entertainment/Getty Images
Shows like "Dynasty," "Dallas" and "Miami Vice" introduced an '80s fashion trend that made it into every article of clothing that draped the shoulders. The trend was shoulder pads, and after all the women on "The Golden Girls" wore them, the trend was approved for elder wear as well. They were added to straight sheath dresses, jumpsuits, jackets, knit blouses and even cashmere sweaters. The shoulder-pad look was borrowed from the garb of football players, but softened with the addition of satin materials, bow ties, large buttons, embroidery, appliques and lace embellishments.
Accessories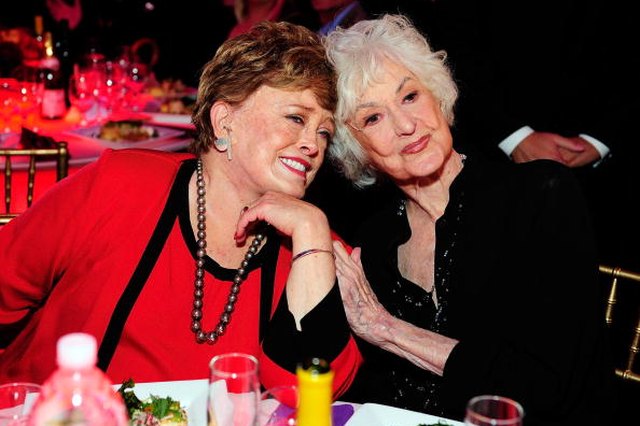 Charley Gallay/Getty Images Entertainment/Getty Images
A finalizing feature of '80s fashion was accessorizing. Accessories were large, plentiful, contrasting and even gaudy. Large and long, dangling earrings were worn against short hairstyles. Long necklaces swung against blouses. Purses were either very small clutches or very large totes, and accessories did not stop at jewelry and bags, either. They were sewn onto clothing and worn as garish adornments that even elderly women enjoyed. A lot of clothing that would have otherwise looked simple was embellished with ribbons, bows, glitter, feathers and sequins.