There was a time when evenings and weekends were reserved for the latest restaurant craze, cocktail-sipping, or tearing up the dance floor. Nowadays? We'll take a homemade macro bowl, a bottle of kombucha, and the latest series of Planet Earth, thank you very much. We're not alone here—staying in is totally trending, and it's all because many people are craving a little something called self-care. We get it—you're busy, I'm busy. Well, something's gotta give, and your social calendar might be it. But that doesn't mean being condemned to a boring, lonely life and a perpetual case of FOMO. As a freelance writer and editor who works almost every day at home, I honestly never experience boredom for one second—not with a backlog of National Geographic issues and plenty of personal projects in my periphery. Here are 10 ideas to stay more than entertained at home. You don't even need to be an introvert to enjoy most of these. And don't worry, busybodies—yoga and meditation are not on the list.
Read and Read and Read
Everyone should read more. It doesn't matter what; science journals, fashion magazines, self-help books, paranormal romance novels—whatever is your jam. There's no better time than the weekend to catch up on all the crazy headlines you bookmarked throughout the week. And if escapism is the goal here, there are millions of fiction titles out there written especially for you. Get recommendations from well-read friends or check out Goodreads.
Work on a Passion Project
Wanna make an impact on the world? Well, it takes time, which you can budget in if you really focus. Now is obviously a politically-charged moment in history, so there's no shortage of organizations that need help from volunteers or even contractors interested in doing good. Or, dedicate some time to chasing your own dreams, like building your own business on the side. Whatever it is that's been simmering in the back of your mind as something to do "if I had more time," go for it.
Get Creative
There are endless options here, too. Finding a creative outlet is so important to living a well-rounded life—not to mention it can relieve a lot of stress. If you're a visual person, you could always try taking up painting or photography. Or start a blog, podcast, or YouTube channel about absolutely anything—feminist musings, adventures in wellness, green beauty hauls. Self-expression, whether quietly or for a wide audience, has never been easier.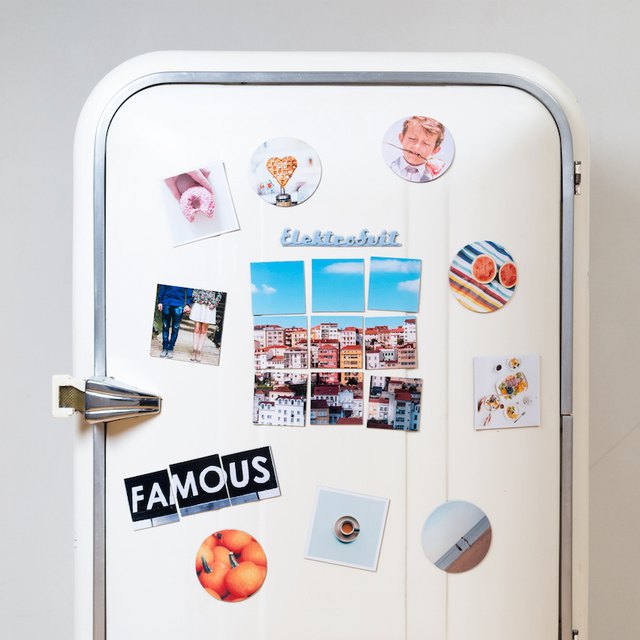 Teach Yo'self
Throw a wrench your "treat yo'self" spa-night plans, because that would be too easy. Instead, commit to picking up some new skills. With YouTube and other online learning sites like Skillshare and Udemy, you can become a whiz at anything from playing guitar to coding. Hey, you can even watch refreshers on subjects from your high school and college years via Crash Course—for free and with a lecturer who's probably way more charismatic than your old-school teachers. Ah, the internet is such a goldmine of knowledge.
Grow Veggies, Fruits, and Herbs
Whether you have the backyard space or not, learning how to grow food is practical, meditative, and rewarding. Rodale's Organic Life and university extensions are great online resources for wanna-be urban farmers.
Experiment in the Kitchen
Just like home growing, cooking is not only a productive way to spend time, but it can also be pretty fun and foster a sense of well-being. If you've got a black thumb and decide against cultivating your own veggies, no problem—subscribe to a local produce box delivery and see what surprise goodies you get to work with each week. Yet another reason to not have to leave the house!
Redesign Your Living Space
Creating a cozy and inviting space makes staying in all the more irresistible. If you're not exactly a visionary when it comes to interior design, here's an excuse to spend hours on Pinterest in search of inspiration.
Play Hostess
Once your home and cooking game are on point, that's a perfect opportunity to invite some friends over for dinner or a girl's night in. Let's be real, that face time is much needed, especially if for social butterflies with the tendency to feel holed up. Make these fetes as lavish or as low-key as you wish.
Dance Like There's Nobody Watching
Confession: My friend's bachelorette party in Vegas ended with a few girls turning in early and the rest of us deejaying and dancing the night away in the adjacent suite. (What? It was cold outside!) I can honestly say that was way more fun than the Britney Spears concert we had just come from and the cheesy obligatory stop at TAO the night before. No need to force yourself to be a part of the crowd when you can handpick the jams and dance in peace with your gal pals—or by yourself!
Reconnect With Long-Distance Loved Ones
Back when life was all about going out, it was easy to lose touch with friends and fam who live afar. Amazing cell coverage, FaceTime, and other genius messaging apps have since made it easy to stay connected. This also means you never really have to be home alone—whether loved ones are across town or across the world, they're just an iMessage or Skype call away.