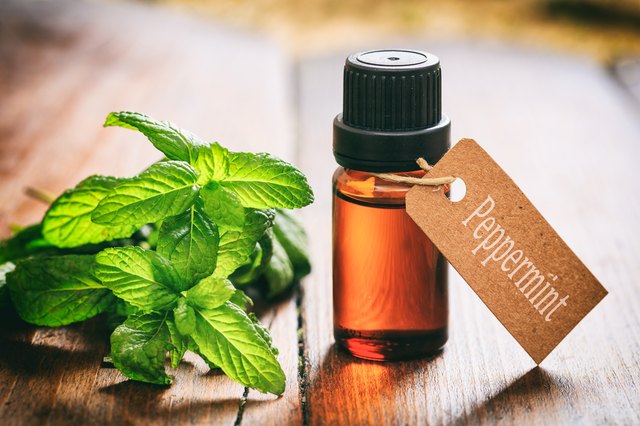 Peppermint, a leafy hybrid herb originally from Europe, has been used to treat a variety of medical complaints for thousands of years. Most commonly, the plant is used to help stomach ailments and irritable bowel syndrome (IBS). To make peppermint tea, fresh or dried leaves are typically used. A drop of peppermint oil, however, may also be added to tea. This adds a minty flavor to your drink and may help with nausea or nasal congestion.
Heat the water for your tea in a pot on the stove, or in a mug in the microwave. Do not let the water come to a boil; water this hot may cause burns.
Hold the bottle of peppermint oil upside-down over your tea, and allow a drop to fall into the water. If you want a stronger mint flavor, use two drops.
Use a spoon to mix the peppermint oil into the tea to help disperse the flavor. You may notice the oil returning to the surface of the water. Oil cannot be completely mixed with water, as it separates naturally.
Drink the tea while it is hot. You may want to drink this tea if you have stomach pains, bloating or other digestive problems.
Tip
Peppermint tea can also be made from leaves. Steep the leaves in hot water for several minutes, then strain them out of the water.
Warning
If you are pregnant or nursing, you should not drink peppermint tea.