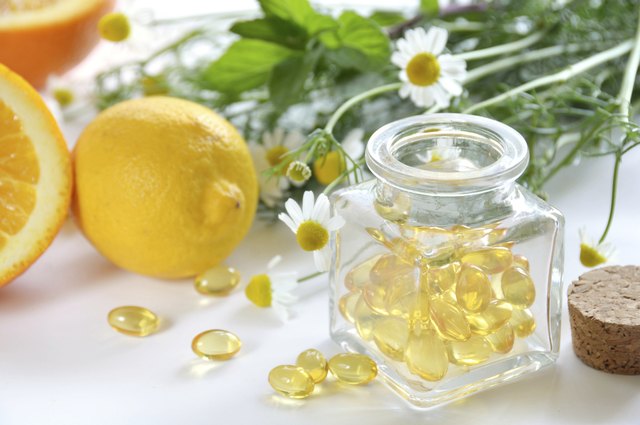 botamochi/iStock/Getty Images
Carbohydrates are found in food and broken down by the body for energy. Too many carbohydrates can induce weight gain. However, there are ways to prevent that from happening, and one of the most effective are herbal supplements. When consumed, these supplements will block the body from absorbing carbohydrates.
Take one 1,500 mg white kidney bean extract capsule 30 minutes before eating a meal with carbohydrates. Phaseolus vulgaris is the active ingredient of the white kidney bean. It works by inhibiting the breakdown of carbohydrates to sugars. Carbohydrates that are not transformed into sugar will not be absorbed by your body and converted into fat.
Take one 500 micrograms (mcg) chromium picolinate tablet once a day. This supplement can reduce your body's absorption of carbohydrates while raising your metabolism to help burn fat. Daily use of chromium picolinate will also regulate your sugar and cholesterol levels.
Take one 500mg salacia oblonga once a day, preferably before eating breakfast. This ayurvedic herb blocks your digestive system's ability to digest and break down carbohydrates. Instead, they just get eliminated through fecal stool.
Take one 1,000 mg garcinia herb in capsule form 30 minutes before meals daily. This ayurvedic herb prevents your body from converting carbohydrates into fat. It is an excellent supplement for weight management. In addition, this herb can help reduce your cholesterol levels and restrain your appetite.
Warning
You must consult your physician before taking these supplements and before beginning any kind of weight loss program.