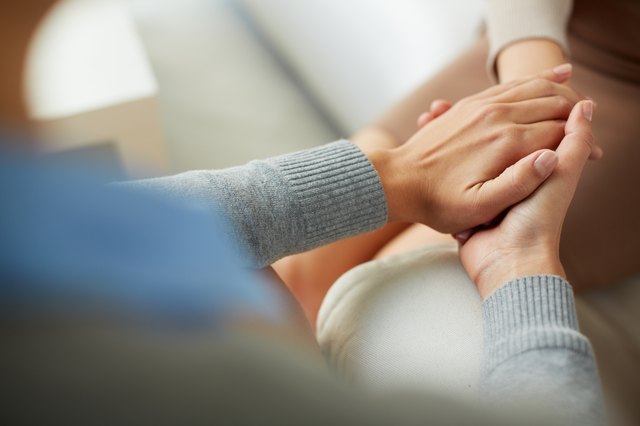 shironosov/iStock/GettyImages
The hard truth is that men suffer from a dangerous mental health cocktail: the combination of elevated suicidal tendencies and substance abuse, for example, and a troubling lack of involvement in mental health services. It's what Psychology Today calls a "silent crisis," but if you're one of those guys who isn't reaping the benefits of therapy – which can help you through everything from anxiety to relationship issues – you need not be silent on account of your bank balance.
There's a good chance that the lack of therapy in your life has less to do with your budget and more to do with expanding your notion of what therapy is today. If you have the will to talk it out with someone, we have the way.
Don't Write Off Insurance
Even if you're fortunate enough to have health insurance, it's easy to assume that therapy isn't covered – but you know what they say about assuming, right?
Just asking your insurance provider or your primary care physician can often net you a list of specialists who accept your insurance in whatever area you might struggle, from depression to family issues. Even if therapy isn't completely covered, you may only have to chip in a small co-pay. If you have Medicaid, care costs at community mental health centers are often completely covered, while state-administered health insurance options vary but are ever expanding to include mental health coverage.
If a clinician doesn't take your insurance, don't be afraid to ask. Be open about your budget and ask if there's a cash plan, discount programs, sliding scales or groups available, all of which can reduce costs (sometimes getting you down to about $10 per session hour). Even if you don't get your first choice, you could end up with an awesome referral.
Explore the App Option
Human connection is part and parcel of therapy, and while in-person treatment will always offer subtle benefits that apps can't, always-accessible online communication has completely changed the way we interface with therapy.
Chat and texting apps like Talkspace, which starts at about $50 per week, offer unlimited texting, video chatting and voice messaging with licensed therapists. Similarly, 7 Cups provides free connection to volunteer emotional support listeners or a $150 monthly plan that includes unlimited chats with licensed therapists and social workers.
FaceTiming your therapist isn't the only option either. The Anxiety and Depression Association of America recommends iOS and Android mobile apps like AnxietyCoach, Breathe2Relax, CPT Coach, Panic Relief, Pacifica, MindShift and others, which range from free to about $5. While not a full-on substitute for therapy, these tools target specific mental illnesses and help you get into and maintain healthy self-care habits.
Expand Your Reach
If all those apps didn't clue you in, therapy isn't strictly defined as one person on a couch sitting across from another person with a notepad. Don't count out these viable alternative options to old-school talking therapy:
Community mental health centers offer low-cost therapy options even if you're not covered by federal or state insurance. Check your local Department of Human Services website for more details.


Training clinics, often found at universities, feature student psychologists supervised by licensed pros and offer flexible payment options and sliding scales.


Self-help books, especially those written by reputable mental health professionals, offer the next-best thing at a fraction of the cost. Ask friends or any mental health pros in your social circle for solid recommendations.


Moderated support groups cater to hyper-specific problem areas and are commonly free or affordable.


Online support groups, such as moderated forums, offer yet another alternative for listening ears when in-person groups aren't an option. TED talks and mental health podcasts are also great (free) online resources.
Don't wait until you're in the midst of a crisis. When we're at our best, therapy should be a regular part of our lives, like air, exercise and food pyramids. If you do find yourself at a low point and short on funds, you're not alone. Text "NAMI" to 741741 to access a free, 24/7 helpline from the National Alliance on Mental Illness or contact the National Suicide Prevention Lifeline at 1-800-273-TALK if you're in danger of self-harm.