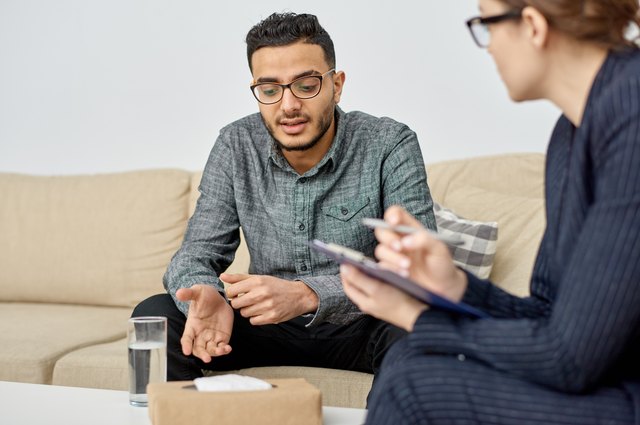 SeventyFour/iStock/GettyImages
If you've ever felt like finding a therapist you click with is an impossible feat, you aren't alone. According to the National Alliance on Mental Illness, 1 in 5 adults suffer from mental illness in the United States, but, only 41 percent of them pursued treatment for issues like anxiety and depression last year.
Although the stigma surrounding therapy has started to erode in recent years — thanks, in large part to heightened awareness — finding the right mental health counselor still isn't easy.
Luckily, there are plenty of tools you can use to narrow down your options. Here's some advice from pros, as they share their favorite tricks of the trade to help find your perfect mental health match.
1. Embrace Technology
Maybe you don't feel like you have time in your hectic schedule for regular therapy sessions. Or the prospect of sharing your innermost thoughts and feelings in person simply doesn't appeal to you.
Either way, there are still plenty of ways to pursue treatment from a licensed professional. "There are so many different mediums you can choose therapy through these days," says Talia Mandel, PsyD, a clinical psychologist at New York University. "They actually have therapists that work through email and even texting. Make sure you choose a modality that is realistic and sustainable for you."
Check out websites like BetterHelp.com and TalkSpace to find an online mental health counselor that best suits your individual wants and needs, often times for a fraction of the cost of conventional therapy.
Read more: 5 Things to Do When You're Too Busy For Therapy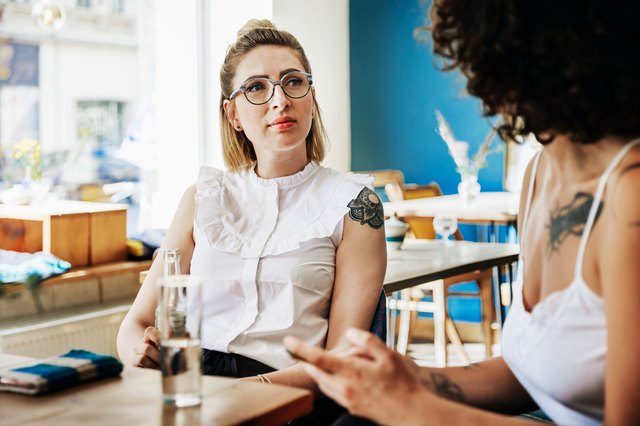 Tom Werner/DigitalVision/GettyImages
2. Get a Personal Referral
"With A Little Help From My Friends" might as well be your anthem when searching for a new therapist. Rather than scheduling an appointment with the first person who pops up on Google, try asking friends or family for a trusted recommendation instead. (It helps if they've been open about their experience in therapy before.)
"Don't be afraid to use your network," says Mandel. "A lot of times we're afraid to reach out because we think people will judge us. The truth is our friends are our best referral sources. People who are in therapy are also really sensitive to confidentiality."
3. Do a Background Check
Maybe you think you've found the perfect therapist. Kudos to you for a job well done! But, before you lie down on that couch, make sure you do a background check to confirm your new confidante's credentials.
According to an article in Psychology.com, "Most people don't realize that anyone can hang their shingle out and call themselves a psychotherapist, a counselor or a therapist." So be careful who you trust and make sure that they really are who they say they are first.
Not sure where to start? Use a third-party database like GoodTherapy.org or Psychology.com or contact the licensing board for the state your therapist lives in to verify their credentials.
4. Don't Be Afraid to Ask Questions
It may seem counter-intuitive, but an important part of finding a therapist you click with is asking questions (and not just answering theirs). So be proactive by scheduling a brief phone interview with them before you schedule your first in-person appointment.
"Make sure you're able to chat with them for at least a few minutes," says Mandel. "I would ask about their theoretical orientation because that will give you an idea about whether or not they're a good fit for you. It doesn't matter if you understand the psychological terms. The important part is getting to know your therapist just a bit before you choose."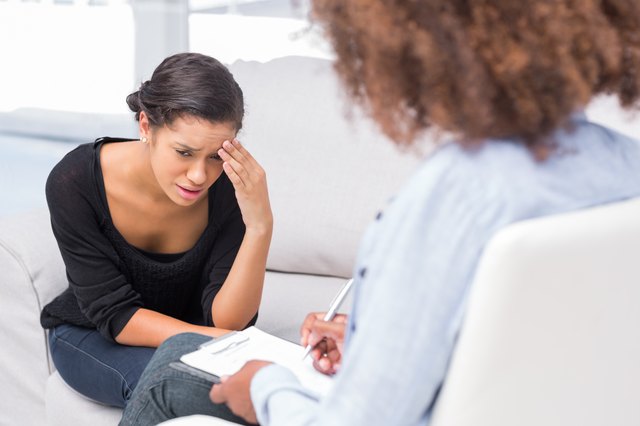 Wavebreakmedia/iStock/GettyImages
5. Determine the Type of Therapy You Need
Are you suffering from anxiety? Depression? Grief? Different therapists specialize in different issues. So make sure you find a mental health counselor who has experience treating your the issues you feel you need addressed in therapy.
Websites like Pyschology.Today.com, Psychology.com, BetterHelp.com and the American Psychological Association all have online tools to help you search mental health counselors by zip code, area of expertise and insurance companies.
Read more: 5 Ways Everyone Can Benefit from Seeing a Therapist
6. Treat Your Initial Appointment Like a First Date
Just because you've booked an appointment with a therapist doesn't mean you have to commit to them for life. See how your first session goes, be honest about what you need from them and — if it doesn't work out — don't be afraid to look for somebody else who's a better fit for you.
"Therapy is like dating," says Mandel. "Just because it doesn't work out with one doesn't mean that they're all bad. A lot of people stop going to therapy entirely when they don't have the right fit. You could have the most brilliant therapist in the world but, if you don't feel understood by that person, then all of the brilliance won't mean anything."
Instead of booking a month's worth of sessions with the first therapist you meet, try playing the field for a little while instead. "It is totally appropriate to make several appointments with different people initially," says Mandel. "Then make a decision about which one you want to stick with. Choose one of them eventually, but the first one is a bit like a trial session. That way you set yourself up for sustainability and better results."