When is the last time that you checked the pH of the feminine hygiene products that you use, down there? Chances are, it's an area that you overlook. Lauren Steinberg, the 24-year-old founder of Queen V, is opening up the conversation around female-powered, millennial-focused feminine health and wellness with one goal: to help women become Queen V.
The line consists of 11 products that help maintain your vaginal pH (which is between 3.8 and 4.5, who knew?), enjoy your Queen V (with lubricants that are safe & gynecologist-recommended) and heal your Queen V (from any discomfort or pain).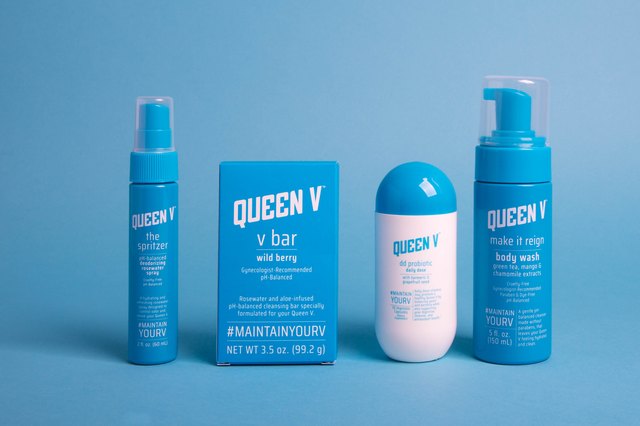 #MaintainYourV
Products like the "Make It Reign" Body Wash, "V Bar" and "Swipe Right Wipes" made with coconut oil & aloe vera, help keep your Queen V cool and comfortable. It's the go-to product line that can be used daily for all aspects of your feminine hygiene health.
#EnjoyYourV
"Spray Bay Bay," an intimate moisturizing spray, "P.S. I Lube You" and "Pop The Bubbly," a bubble bath with mango and chamomile extracts, are safe and effective products that will make you feel good about what you're using down there, literally and figuratively.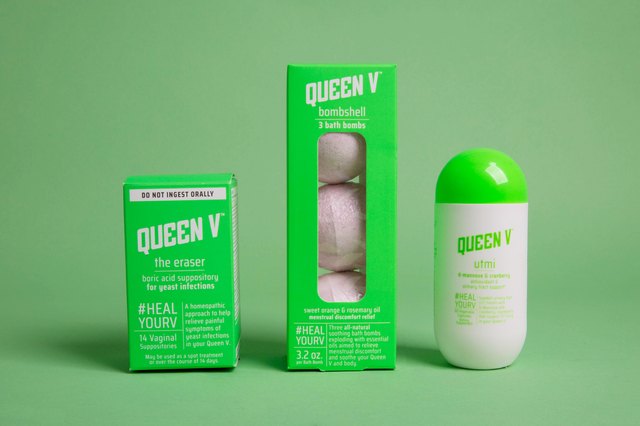 #HealYourV
This line aims to help heal your Queen V from any ailments such as urinary tract support, yeast infections and menstrual support.
We're completely impressed and obsessed with Queen V and Lauren's mission to open up an honest conversation around feminine hygiene products. Each line appeals to women at any stage in their life, learn more and shop right this way.