Wedding season is officially in full swing and that means gifts are top of mind. We all want to be the friend that gives the most thoughtful gift, so if the bride in your life is wellness-obsessed, then you've come to the right place. Instead of going the traditional route and picking up a set of towels or a small kitchen appliance for the bridal shower, go for something a little more wellness-inspired to add a personal and * thoughtful * touch. Below are some of our favorite options.
1. Clean beauty subscription box
Subscription boxes have taken over the world, which is pretty amazing because there's one for just about every genre in life. Enter: Art of Organics. It's a box full of clean beauty products ranging from tools, to skin and hair care and more. Go in with the other bridesmaids or a group of friends and a year-long subscription makes the perfect gift. Or, simply gift her one special box!
2. Silk sleep mask
Sleep is the foundation of all wellness routines, so a silk sleep mask only makes sense. If you're really in the wedding spirit, you could also get an embroidered version with "bride" or the bride's name or new married initials. Why get a silk mask? Silk is a super delicate fabric and is very gentle on skin to make sure it doesn't get irritated or tugged on during sleep. Sounds pretty fabulous to us.
3. Class pass to a new fitness studio
If your friend has been talking about trying barre for the first time or hitting up a new yoga studio, grab a gift card or pass that's good for a week of classes. Or, you can even arrange a day to get together a group of her closest friends, head to a class and then go to the best brunch spot in town.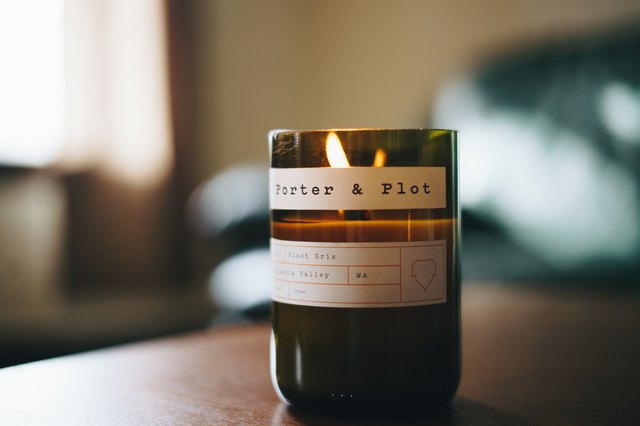 4. Hand poured soy candles
You can never go wrong by giving candles that smell of wildflowers or the salty sea breeze of a hot summer day. Choose a local brand that pours their candles by hand and has no parabens or chemicals in their wax. Bonus: unique jars that can be up-cycled into pretty bookshelf decor or dry storage containers.
5. New gear
Every wellness guru has a brand of gear she's totally obsessed with, so grabbing her a new outfit or accessory is sure to be very much appreciated. Incorporating details like her favorite color or patterns adds a nice personal touch as well. Brands like Alo, Outdoor Voices and Lululemon usually rank among the top choices.
6. Daily Harvest gift box
Giving the gift of food always ranks pretty high on our list, so smoothies loaded with veggies, fruits and all kinds of other superfoods sound amazing. Daily Harvest delivers smoothies perfectly made and portioned right to your door, and for only $75 you can have a box (nine smoothies) sent directly to the bride-to-be's front steps.
7. Ember ceramic mug
This is the ideal gift for the bride that's constantly blending matcha lattes or trying the latest in the herbal tea scene—the Ember ceramic mug. It's a "smart" mug that tracks the temperature of the beverage inside it. Through an app, it lets you know the exact temperature of your drink and keeps it steadily heated at your ideal temp from the first sip to the last. The bride will thank you for the caffeine accessory through planning sessions!