Looking to satisfy your carb craving in the morning without succumbing to the dreaded sugar crash a few hours later? Add some major protein to your stack, along with healthier ingredients, instead. This way, you'll fill up fast and keep blood sugar levels stable.
All of these pancake recipes are super customizable, too, so you can experiment with different toppings and fillings. (For instance, try a coconut pancake recipe for a great dose of healthy fats!) And, the addition of high-protein ingredients will boost satiety and give these pancakes a thicker, more decadent texture.
Here are three awesome protein pancake recipes to whip up any day of the week.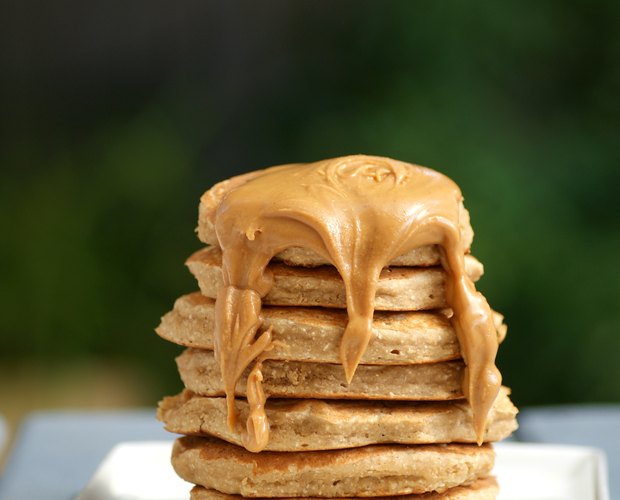 Oatmeal Protein Pancakes
These high-protein pancakes are both gluten-free and low in fat, so they are diet-friendly and can please all eaters, even those with Celiac disease. One serving has over 25 grams of protein, and you can top with whatever you please. Go for bananas, chocolate chips, or peanut butter.
Get the recipe: Oatmeal Protein Pancakes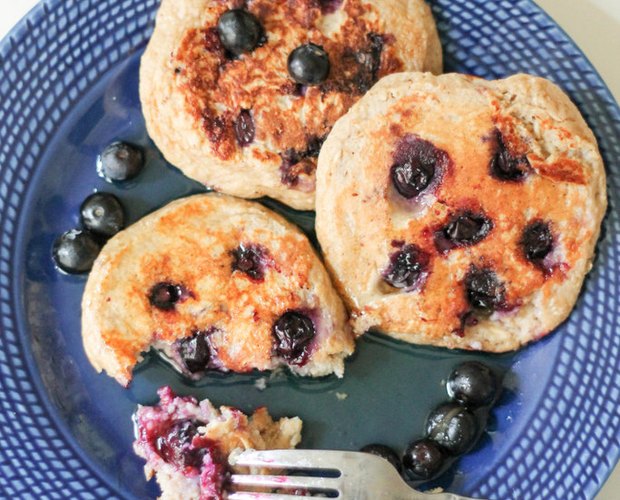 Oatmeal Blueberry Yogurt Pancakes
This recipe packs on the protein with Greek yogurt and provides a major boost of antioxidants from the berries to keep your brain sharp. The best part? It's ready in only ten minutes. It's easy to whip up any day of the week, even busy mornings!
Get the recipe: Oatmeal Blueberry Yogurt Pancakes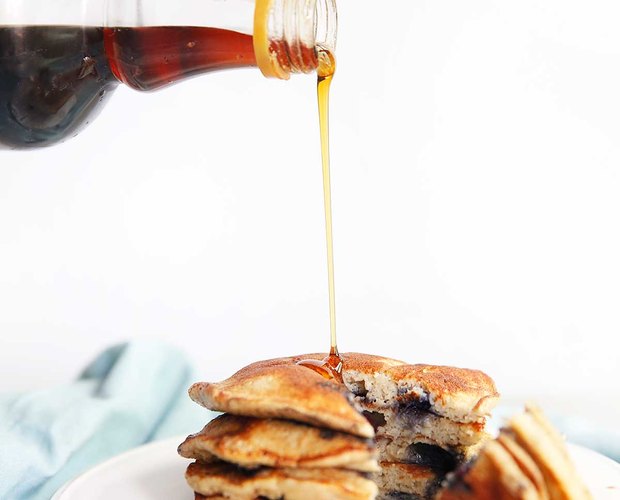 5-Ingredient Protein Pancakes
This classic pancake recipe uses banana and protein powder to create a basic recipe that can complement any type of flavor or topping. After getting the stack down, you can add ingredients that are sweet or savory. For instance, try fresh berries and nutella or peaches and cream for something sweet. Or, go the savory route with sun-dried tomato and ricotta.
Get the recipe: 5-Ingredient Protein Pancakes