Alfredo is one of those indulgent dishes you just have to have every once in a while. If you're sensitive to dairy, though, it can be a tough one to digest. Insert this one-pot vegan alfredo that will seriously make your day. You'll probably wonder why you ever ate dairy-based alfredo to begin with (although if you prefer dairy, this is a pretty great recipe).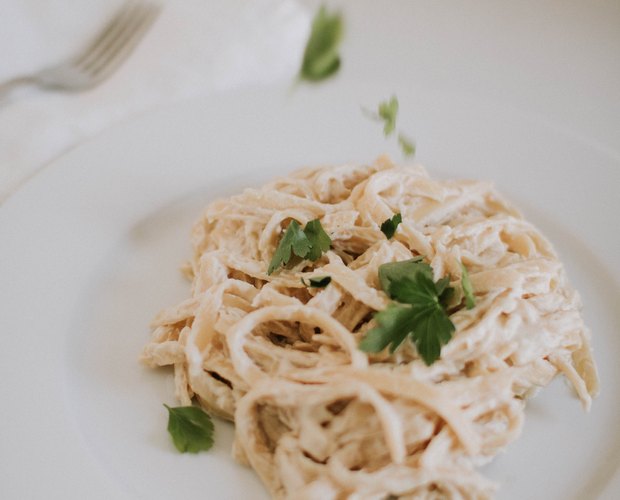 The secret to this dish is the cashew cream. Cashews really are a miracle nut for both sweet and savory plant-based dishes that need a creamy finish. The trick is to soak them overnight or boil them if you're in a time crunch.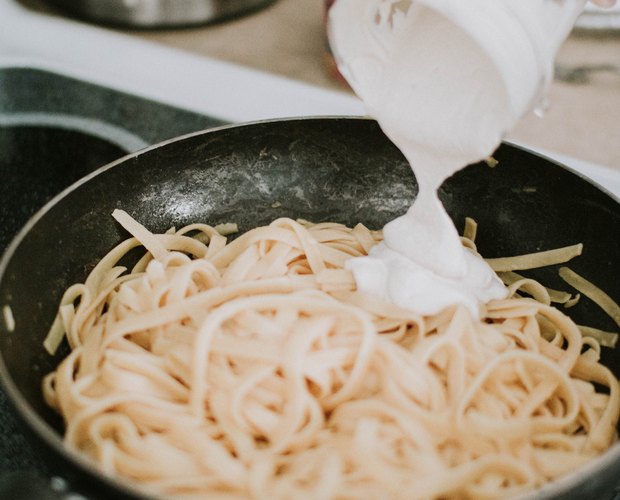 Ingredients
½ package Fettuccine noodles (8 oz)
2 cups water
2 cups vegetable broth
1 cup soaked raw cashews
1 cup water
1 tbsp minced garlic
2 tbsp nutritional yeast
Salt to taste
Chopped parsley for garnish (optional)
Instructions
Add broth and water to a deep pan or pot on the stovetop on medium heat
Add noodles once liquid is bubbling
Keep an eye on your noodles to make sure they cook evenly and don't stick to the pan (you made need to add splashes of additional water to prevent sticking)
While noodles are boiling, blend soaked raw cashews with water and minced garlic until creamy
Once noodles are done, add garlic cashew cream and salt to taste
Sprinkle on nutritional yeast and mix into noodles and sauce
Top with chopped parsley for garnish if you wish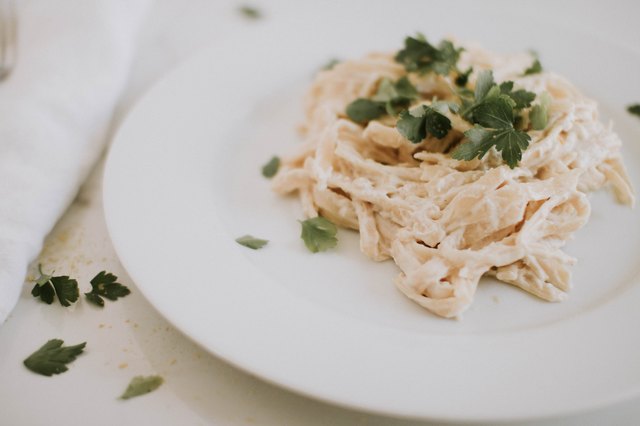 And that's it! If your sauce is thicker than you'd prefer, just add water to thin it out a bit. I can guarantee this pasta will please just about any crowd. In fact, don't tell your friends and family it's actually dairy-free and they probably won't know the difference!
This is a very simple and delicious dish made so easy that you'll want to add it into your weekly rotation.
And if you're looking to end the night with something sweet, try these Flourless Peanut Butter Cookies with Dark Chocolate Chunks.