If you're looking for a healthy cocktail that's made with fresh juices and natural ingredients (instead of all that added sugar), you can easily whip up a batch of these drinks for your next gathering.
Your guests will be super impressed and feel great sipping on these slimming, refreshing cocktails. By using fruits and vegetables, you can pack in a ton of nutrition to go along with the booze. So, a few alcoholic beverages won't be a total waste in nutritional value!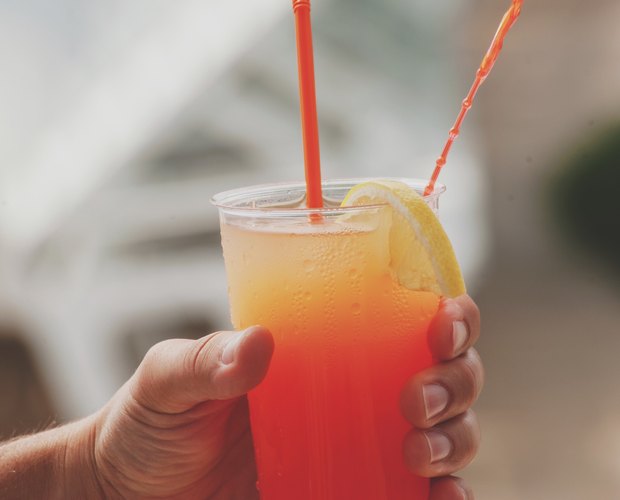 Carrot Citrus Gin Fizz
Using the Beauty & Brilliance juice (carrot, orange, ginger and lemon), this juice not only makes the perfect mixer, but it provides your body with everything it needs to heal and rebuild your skin. Packed with powerful antioxidants and skin-loving ingredients, this juice gives you a clearer perfection and a tasty buzz when mixed with your favorite gin.
Ingredients: Serves 1
8 oz. Beauty & Brilliance juice
1 oz. gin
2 oz. seltzer water
Directions:
Fill shaker with ice. Add gin and juice. Shake well. Fill a glass with ice then strain your mix into your glass. Top with seltzer and garnish, and enjoy!
"Instead of using sugar mixers to make cocktails, try using cold pressed juice. You'll save yourself the empty calories and prevent hangovers," says Jessica Rosen, Co-Founder of Raw Generation & Certified Holistic Health Coach.
"Alcohol depletes your body of vitamin C. Orange juice is packed with vitamin C which reduces inflammation and helps break down alcohol [and] ginger reduces nausea and calms digestive distress," she says.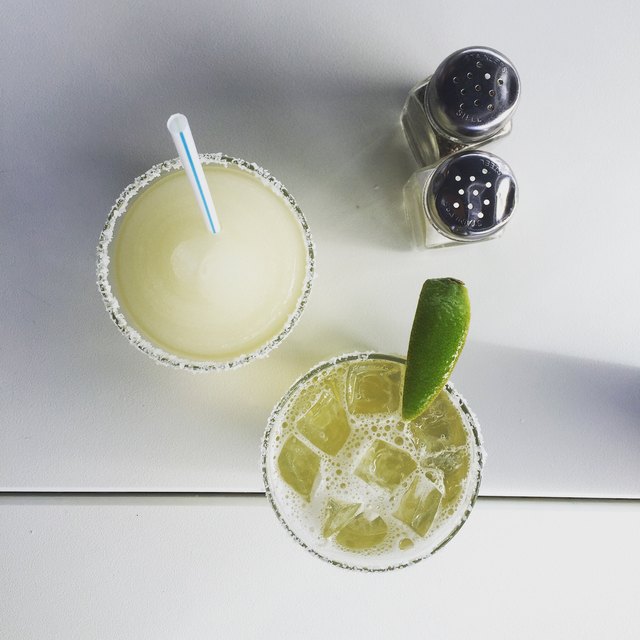 Burma Margarita
This margarita gets some added punch from fresh juices, like tamarind and lime, to really boost the sweetness and add more flavor. Bar Manager Antonio Teyul from Burma Love restaurant in San Francisco, CA provides this recipe.
Ingredients: Serves 1
1.5 oz. 2 Armadillos Reposado Tequila (please note the change in tequila; we will get that updated on our website)
.75 oz. Tamarind Juice
.75 oz. Fresh Lime Juice
.50 oz Cointreau
.50 oz Palm Sugar Syrup
Directions: Shake over ice, then serve on the rocks with salted rim and wedge of lime.
"The Burma Margarita is based on a classic Margarita recipe, adding tamarind and palm sugar to give an Asian touch. Reposado Tequila and tamarind are really happy together, making a smooth, earthy and refreshing drink," he says.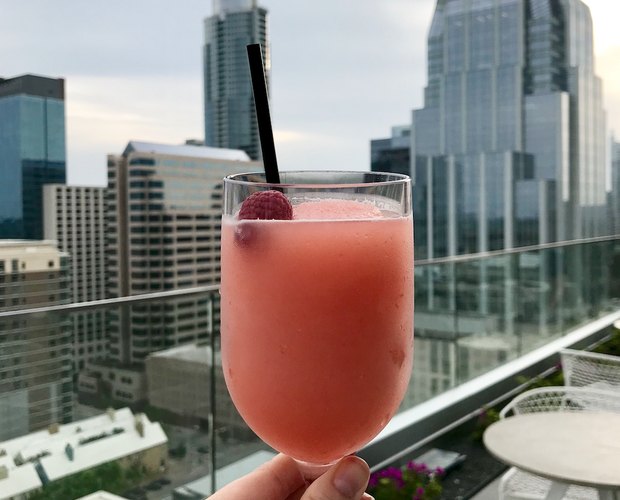 Strawberry Hibiscus Frosé
This delicious frozen wine cocktail uses fresh juices and fruit for a flavorful, healthy cocktail, perfect for warmer temperatures. The recipe is from Datz Restaurant in Tampa, Florida.
Ingredients:
½ cup Water
½ cup Sugar
2 tbsp Dried hibiscus flowers
2 cup Fresh strawberries, sliced
Lemon, juiced
¼ cup Coconut water
1 bottle White rum
1 (750 ml) bottle Dry rosé
Directions:
1. In a small saucepan, bring sugar and water to a boil and simmer until the sugar is dissolved, 3 minutes. Remove from the heat, add ½ cup of fresh strawberries and the hibiscus flowers. Cover and let steep for 10 minutes. Press the solids and then strain Strawberry Hibiscus Simple Syrup into a small container. Cover and chill, until cold.
2. In a tall glass, muddle 2-3 strawberries with 1 tsp of simple syrup, 1 tsp lemon juice, 1 ounce of coconut water, and ½ ounce of rum. Gently stir to combine, then add crushed ice. Pour rosé over top.