While it may seem counterproductive, one of the best ways to enhance your creativity is to let your mind rest and get a good night's sleep.
"A number of well known scientists, including Thomas Edison, describe instances of developing new ideas and creativity after dreaming or after waking up from a restful sleep," says Dr. Robert Glatter, MD, an assistant professor of emergency medicine at Northwell Health and attending emergency physician at Lenox Hill Hospital.
In fact, research supports the concept that sleep can increase creativity, among many other health benefits.
"A study by Wagner and colleagues supports this very notion. The participants were engaged in completing a difficult and time intensive project, with half of the group allowed to sleep 8 hours after starting to complete it, while the other half had to stay awake. The participants that continued on with the task after sleeping 8 hours had a higher success rate (60%) in discovering a hidden strategy to complete it compared to those who had to stay awake. (23%)," says Glatter.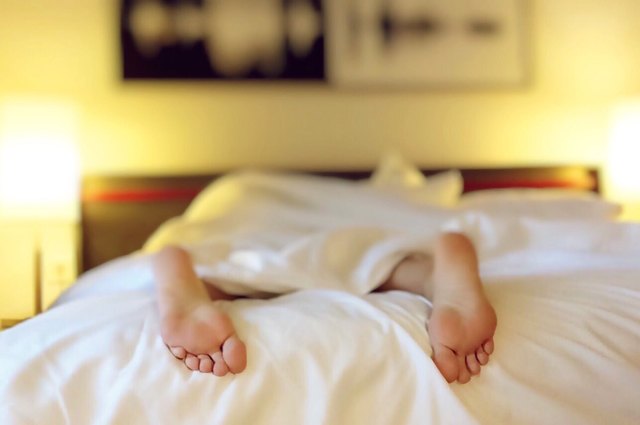 The takeaway?
Sleeping helps the brain reconfigure and process info, which can then lead to unique and alternative approaches problem-solving or thinking outside the box. Sleeping facilitates the development of new synaptic connections, which can make you more creative and sharp.
Basically, "when you are acquiring or learning new concepts, and then go to sleep or nap, your clarity, focus, and creativity is boosted," says Glatter. And, you don't have to sleep a full 8 hours to get these brainy benefits, either.
Here enters: the power nap.
"Research points to a similar positive effect for power-napping during the workday," says Glatter.
"According to this study, a 60-to 90-minute nap was found to be more useful for increasing creativity and task completion than 200 mg of caffeine," he says. So, hit a pause on a second cup of java and take a snooze instead. (Or, you can try a coffee nap, which gives you the best of both worlds!)
As the creativity benefits are pretty astounding, it's actually encouraged to take a mid-day nap and reset yourself. "The new trend of napping pods and lounges that are designed to help you rest during the workday is a step in the right direction," says Glatter. "Corporations should take note, and consider an investment in the rejuvenating qualities of sleep to help boost performance and creativity in the workplace," he adds.
You might also like: Can Napping Make Up For Lost Sleep?