Overview
Models may be total pros at strutting down catwalks, but there's far more to these ladies than what meets the eye. Many models don't just flaunt the latest styles, they also design clothing, and some even translate their careers on the runway to stints on the big and small screens.
However, some of these models' repertoires include talents that go well beyond what you might expect from women who make a living from their physical attributes. Many of the famous models we see in magazines and on billboards possess some quite surprising talents. Read on to see which models are aces at some stellar skills!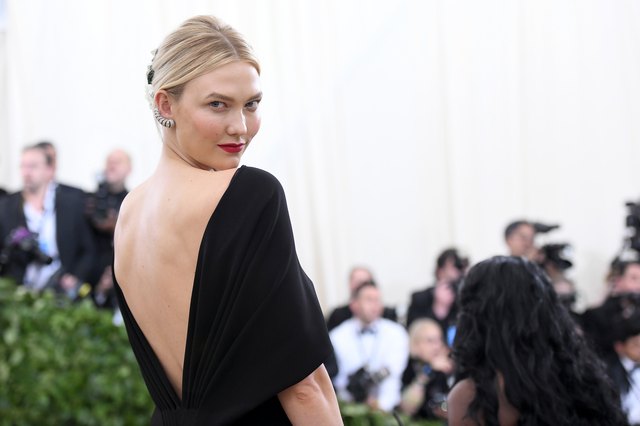 Noam Galai/Getty Images Entertainment/GettyImages
1. Heidi Klum
We've long known that German model (and mogul) Heidi Klum is multitalented. She's not only an expert at walking the runway, she's also a pro at hosting "Project Runway," and she's known for rocking incredible Halloween costumes year after year.
But that's not all. She's also a skilled dancer (Klum studied jazz, ballet, tap and belly dancing for 15 years), which may explain yet another talent she possesses — the ability to walk on raw eggs. "I do that on 'Germany's Next Top Model,'" she said in an interview. "I have my girls do that so they learn to walk on the front of their foot. We tape raw eggs on the back of their foot, and they have to walk like that … so you lift up your butt. That's how you walk. It's basically like a high heel, but instead of a high heel, it's a raw egg."
Oh, and she can yodel.
Up next: This model has a very strange foot-related talent...
Christopher Polk/Getty Images Entertainment/GettyImages
2. Behati Prinsloo
Behati Prinsloo recently gave birth to her daughter, Gio — her second child with husband Adam Levine — and then showed off her beach-ready body just two weeks afterward. But looking hot in a bathing suit right after welcoming a baby certainly isn't her secret talent. If anything, that's just standard model behavior.
No, this Namibian model has another trick up her proverbial sleeve. As she told Esquire, she can actually wiggle her little toe all by itself. "It's very hard," she says. "I can do that very well." She didn't explain how she discovered this ability, but it's definitely notable.
Up next: Riverdance star Michael Flatley has nothing on this model...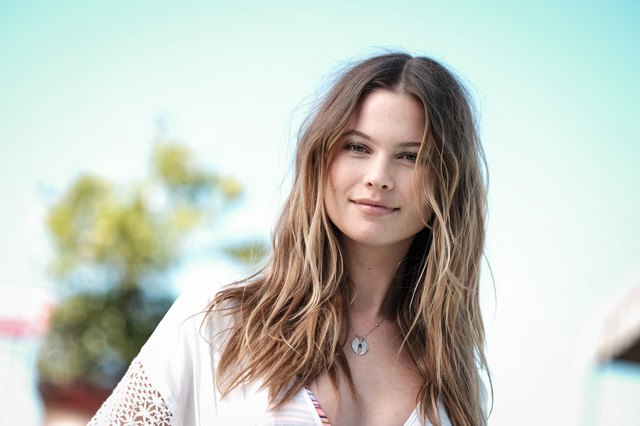 Jason Kempin/Getty Images Entertainment/GettyImages
3. Coco Rocha
Before Canadian model Coco Rocha ever posed for Karl Lagerfeld (among other fashion-industry greats), she was a competitive Irish dancer. After getting discovered because of her dance moves, she then famously jigged her way down Jean-Paul Gaultier's runway in 2007. And she's still got skills. More recently, she displayed her talents in an Instagram video showing her Irish dancing at a wedding alongside the bride and other former dancers.
But Rocha has more moves than that. In 2016 during the 10th anniversary celebration for Canadian fashion label Greta Constantine, she notably participated in a dance-off, displaying her superior Vogue-ing and waacking skills.
Up next: This model can beatbox with the best of them...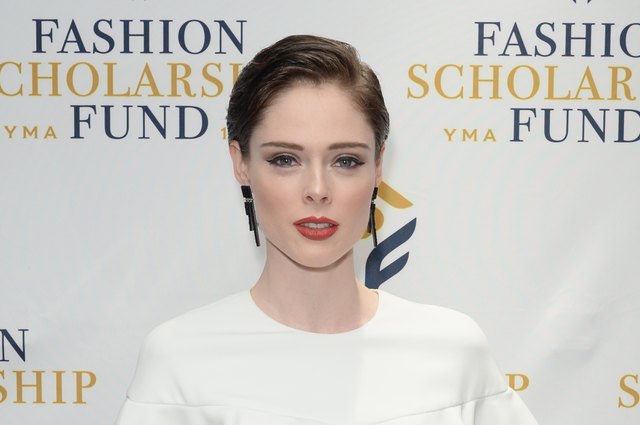 Andrew Toth/Getty Images Entertainment/GettyImages
4. Cara Delevingne
Cara Delevingne got her start working with fashion brand heavyweights like Chanel and La Perla and later began developing her acting chops by starring in such films as "Suicide Squad" and "Paper Towns." But if these careers ever stagnate (and they don't look like they will anytime soon), she has the gift of rhythm to provide another potential outlet for her.
The model-actress is a pro at beatboxing — she's even collaborated with Justin Timberlake and Pharell as well as The Roots — and she can play the drums too. These talents are fitting, given her unpredictable, high-energy temperament. "I like to dance around and have a good time," she told Time. "I'm a little weird firecracker. I go off when you least expect it."
Up next: This model has more than one hidden talent...
Kevork Djansezian/Getty Images Entertainment/GettyImages
5. Miranda Kerr
Even though this Aussie model has claimed that she's not actually a singer, Miranda Kerr recorded a song with "Jersey Boys" star Bobby Fox and lent her voice to a Japanese tea commercial in 2012. More recently, however, the beauty notably busted out Shania Twain's "You're Still the One" at her 2017 wedding to Snapchat founder and billionaire Evan Spiegel.
But while she may not see a future for herself in the music business, Kerr has other talents, should modeling suddenly stop working out for her. The 35-year-old is currently working on a jewelry line and recently launched a handbag collection. And did we mention that she has her own skin care brand?
Up next: Who said coding was just for boys?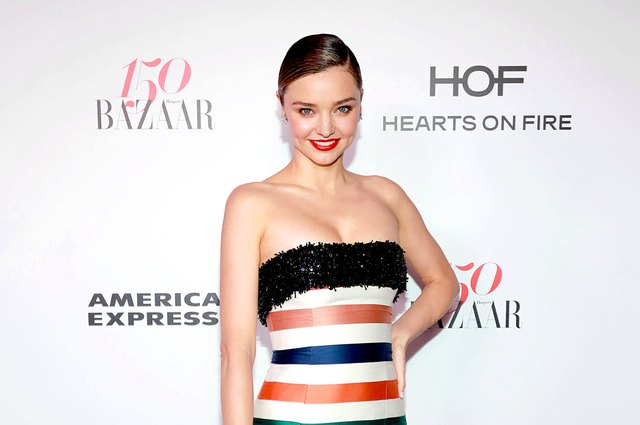 Rachel Murray/Getty Images Entertainment/GettyImages
6. Karlie Kloss
Karlie Kloss decided to learn how to code in 2015 by taking a two-week course on building web apps. "I've always been interested in science and math," she told the New York Times. "That's where I excelled as a student long before my modeling career."
Inspired by her newfound knowledge, she soon launched a coding camp for girls called Kode With Klossy as a commitment to "empower girls to learn to code and become leaders in tech," she writes in Teen Vogue. "We do not have to be passive bystanders in our ever-changing digital world," she continues. "Being able to write lines of code means that we, too, can architect and contribute to the innovation and evolution of technology." Kloss' hidden talent isn't just her technical prowess, it's her ability to inspire other women and girls too.
Up next: This model is a tech guru...
Clemens Bilan/Getty Images Entertainment/GettyImages
7. Jasmine Tookes
Another computer-savvy model, Victoria's Secret angel Jasmine Tookes (right) got her "wings" in 2015 and has since made a name for herself as a lingerie model in addition to working as the face of major brands like Lancome and Calvin Klein.
But Tookes says that she's just as proficient with technology as she is working the runway. "I'm really good with electronics," she said in a 2013 interview. "Like, I can hack into anything." If she ever gets tired of walking the catwalk or posing for ads, perhaps she'll find a new path as a cybersecurity expert. You just never know.
Up next: This model is also an athlete...
Dimitrios Kambouris/Getty Images Entertainment/GettyImages
8. Jac Jagaciak
You may not know it from seeing her work with Donna Karan, Michael Kors and Chanel, but Polish model Jac Jagaciak actually trained as a track and field athlete before she ever hit the runway.
In fact, Jagaciak began running at 4 years old, which isn't too surprising given that she comes from an athletic family: Her dad is a jumping and sprinting coach, her mom is a physical education teacher and her sister, Anna, competes in long and triple jump. "I love high jump and volleyball," she told W magazine. "If I wasn't modeling, I would probably be training like my sister."
Up next: This model owns the pole as well as the runway...
Nicholas Hunt/Getty Images Entertainment/GettyImages
9. Chanel Iman
After starting her modeling career at age 13, Chanel Iman knows how to work a runway — and a magazine cover. She's become a solid veteran of the business, even dabbling in music videos and acting. In 2012, she added another feather to her cap after taking pole-dancing classes, discovering that she's also talented at working, oh yes, the pole.
Soon after finding her new hobby, she filmed an artistic short film with husband-and-wife creative team Dusan Reljin and Hilde Pettersen Reljin called "Chanel Rising" to display her talents. The NSFW video features strobe lights, neon lasers and, of course, Iman showing off her mad pole-dancing skills.
Up next: This icon is a businesswoman first and foremost...
Mike Coppola/Getty Images Entertainment/GettyImages
10. Kathy Ireland
This ridiculously successful model solidified her status as a household name by appearing in 13 consecutive "Sports Illustrated" swimsuit issues. However, Kathy Ireland's legacy has been cemented by her business savvy: She has built a company that spans fashion, home and pet products as well as wedding destinations and diamond jewelry. Basically, you name it, Kathy Ireland makes it. It's no wonder that her reported net worth is $360 million. (Yes, you read that right.)
But being smart and pretty aren't her only skills: She once admitted to People magazine that she can also burp on command. Hey, when you're that gorgeous, you can get way with some not-so-ladylike talents, right?
Astrid Stawiarz/Getty Images Entertainment/GettyImages
What Do YOU Think?
Who's your favorite model? Which model is the most talented? Do models influence your fashion or beauty choices? Tell us in the comments!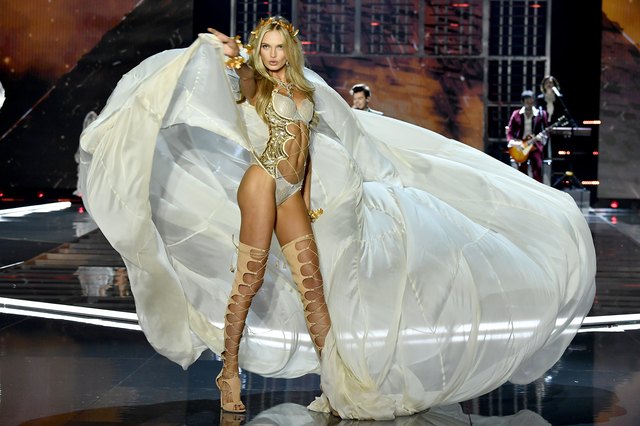 Frazer Harrison/Getty Images Entertainment/GettyImages