Now that springtime is in full swing, it's time to get cooking in the kitchen with the freshest produce that the season has to offer. The good news is, all of these foods are really good for you, as they are packed with nutrition to keep your body strong and well.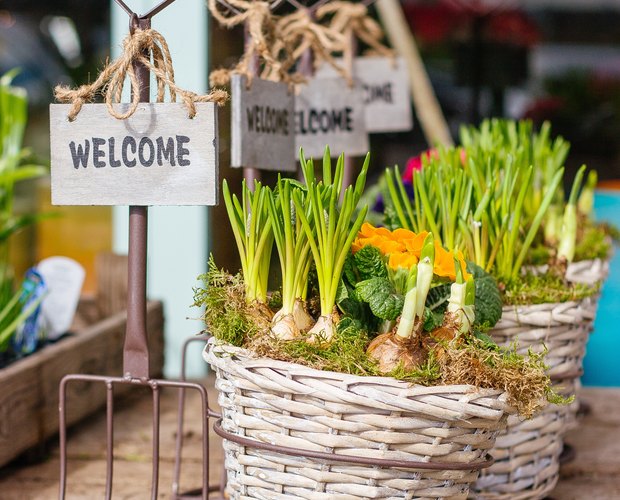 If you're not an expert with your pots and pans, no problem. These recipe ideas with spring's greatest produce are super easy to whip up. Make a batch for a springtime potluck or for a few meals for the week.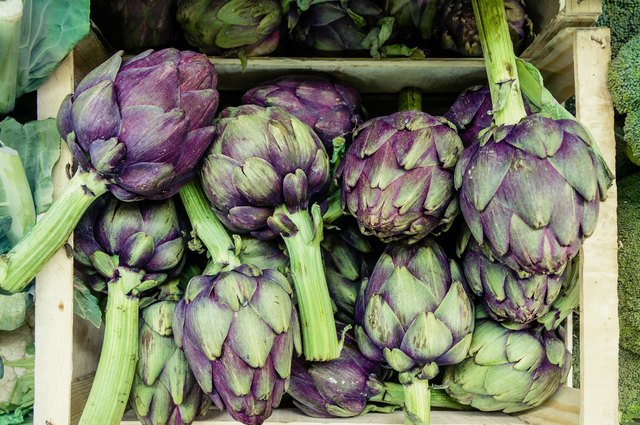 Artichokes
Artichokes have tons of fiber to fill you up, and they are prebiotics, which can improve digestion. "If whole, cook them in water for 1 hour. Add 1 TBSP mayonnaise/lite or Vegenaise with ½ lemon juice, ¼ tsp. crushed garlic, and ½ tsp. thyme: Mix it together for a fresh taste and use as a dipping sauce," says Mariana Daniela Torchia MPH, RD, PhD.
"If you are using artichoke hearts, you can cook them steamed, or lightly simmered and use the mixture to mix the sauce and artichokes together. You can eat it chilled or warm," she says.
Asparagus
"Blanche or grill, add a mixture of olive oil, dill (fresh tastes better, using at least 4 sprigs), ½ lemon, juiced, a sprinkle of veggie bacon and 1 TBSP grape seed oil, and ¼ -1/2 tsp. crushed pepper to taste. Asparagus tastes really great with citrus and olive oil and garlic," she says.
Asparagus is an excellent source of folate, iron, magnesium, and calcium, for better bone and brain health.
Leeks
"Cook them in veggie broth and mix them with 1 head of soft cauliflower to make a cauliflower leek soup, or, chop them, simmer them in olive oil or grape seed oil and add garlic, chili flakes, and cumin for an Indian vibe," she says.
Leeks are high in antioxidants and fiber to better your heart and fill you up, and they are good sources of vitamin K, which can prevent blood clotting and improve circulation.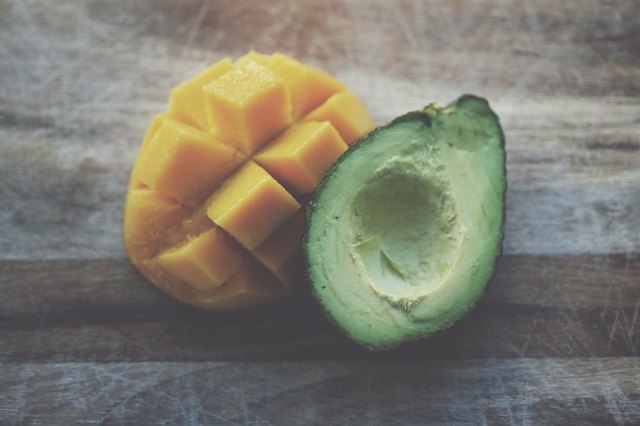 Mango
Mangos are delicious during the springtime, when they're ripe and juicy. "Sprinkle chili powder on top (spicy cayenne) [which] gives it a kick, or you can make a delicious mango, mint and lime juice salad with a tablespoon of pomegranate sprinkled on top for a tart, sweet, minty delight," she says.
One whole mango about 1.5 cups, and then you can squeeze one lime, and add mint and pomegranate to taste. You can also enjoy mango in a chia seed parfait for a protein-rich breakfast.
Peas
Peas are delicious and add a freshness to a salad or soup. "If they are frozen, simmer them in water till before they get mushy," she says.
Here's a recipe idea. "Strain 1.5 cups to 2 cups of them, then mix them with ½ cup cooked Farrow or quinoa, ¼ cup chopped green onions both the white and green parts, 1/8 th tsp. coriander, and 1 TBSP real organic butter or extra virgin olive oil," she says. Then add ¼ tsp. chili flakes or a dash of cayenne, and 1 cup of finely chopped Italian parsley. "It's a delicious savory taste, and goes well as a side dish," she says.
Strawberries
Ripe berries are packed with fiber and antioxidants to improve your heart and skin health and satiety levels. "If you mix mint leaves with strawberries and a bit of lime or lemon juice, the flavors jump out," she says.
"If you have a sweet tooth, you can add 1 tsp. of raw honey on top of 1 cup of chopped strawberries, mix in a few mint leaves, add 1 TBSP crushed almonds/nuts, and serve with 1 TBSP of organic whipped cream," she says.
If you are dairy free, you can add ½ cup of coconut sorbet for an amazing treat, instead of the whip. "A tablespoon of sulfite free shredded coconut also adds amazing flavor," she says.