When it comes to making a well-rounded meal that's packed with all the amino acids your body needs, you need to make sure you're eating protein, and in the right ratios. All proteins aren't the same: there are incomplete and complete proteins, so if you're not eating complete sources, you'll need to eat a variety of incomplete ones to meet your essential amino acid requirements.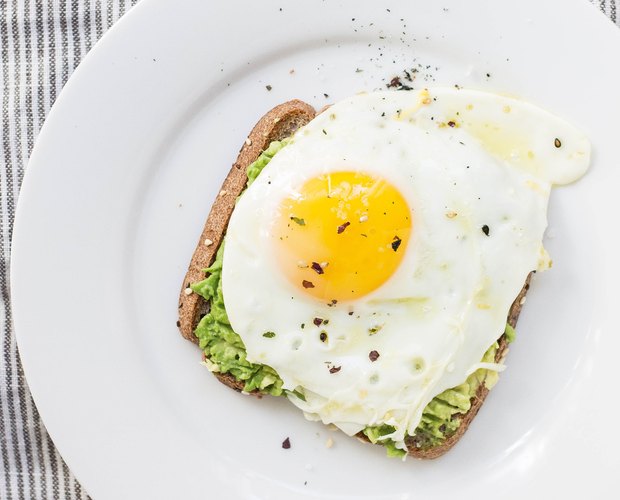 Don't stress about it too much, though. Just load your plate with protein throughout the day. "The idea of complete and incomplete proteins is misleading. According to the Academy of Nutrition and Dietetics position paper on vegetarian diets, eating a variety of plant proteins throughout the day will supply all the protein the body needs, as long as you're eating enough in general," says Maggie Moon, MS, RD, and author of The MIND Diet.
Plant proteins are mistakenly referred to as "incomplete" because they have varying levels of essential protein amino acids, she says. This can be problematic for vegetarians and vegans who aren't eating enough plant-based proteins. In general though, "it's good to eat a variety of plant protein foods, from soy to other beans, nuts, and whole grains," says Moon, which will guarantee you're getting the intake you need.
Complete Proteins
If you aren't vegetarian or vegan, you're likely eating complete proteins each day. Any animal protein, including eggs, milk, yogurt, fish, chicken, pork, or beef is technically a complete protein, says Moon. There are two plant-based foods that are actually considered complete though: quinoa and soybeans (edamame and tofu).
Incomplete Proteins
The rest of the plant-based proteins are incomplete. These include black beans, almonds, pistachios, sorghum, and farro, says Moon. Basically, it's all other beans, legumes, seeds, and grains. Yet, you can combine them to make complete proteins, also known as a complementary protein.
You can add legumes and grains, grains and seeds, and legumes and seeds to satisfy protein needs. Moon recommends corn and beans, perhaps in a veggie taco or guacamole! You can also try nut butter on whole wheat toast, oatmeal with nuts and seeds, or lentils with brown rice.
As long as you're eating lots of plant-based proteins, you should be fine!