If you've ever spent hours upon hours cruising Pinterest for a "guilt-free" cookie, you can stop right here. Especially if you're a peanut butter and chocolate lover—you've basically struck gold. This cookie has the satisfaction like the ones your grandma used to make, but the nutrients you need to get through the day. Of course there is a little bit of sugar, but it's unrefined and organic. It's all about #balance, right?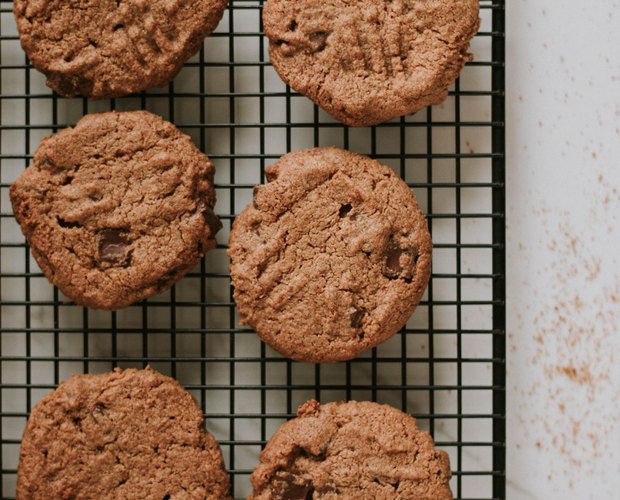 Other than the fantastic taste and overall decadence of these cookies, the next best thing is the ingredient list. You only need five pantry staples to whip these up in no time.
Ingredients
1 cup natural peanut butter
1 cup organic coconut palm sugar
1 flax egg
1 tbsp flax meal
3 tbsp water
1 tsp pure vanilla extract
½ cup dark chocolate chunks (70% cacao or higher to get those health benefits!)
If you blink, you might miss these instructions because they're so simple and easy.
Instructions
Preheat oven to 350 degrees F
Measure your flax meal and water in a small dish, stir, and set aside (it needs to set to act as a binder)
Mix together peanut butter, sugar and vanilla in a medium bowl
After a few minutes, come back to the flax egg and add it to the peanut butter mixture
After mixture is well combined, add dark chocolate chunks
Spoon onto a parchment lined sheet pan and flatten slightly
Bake for 10-12 minutes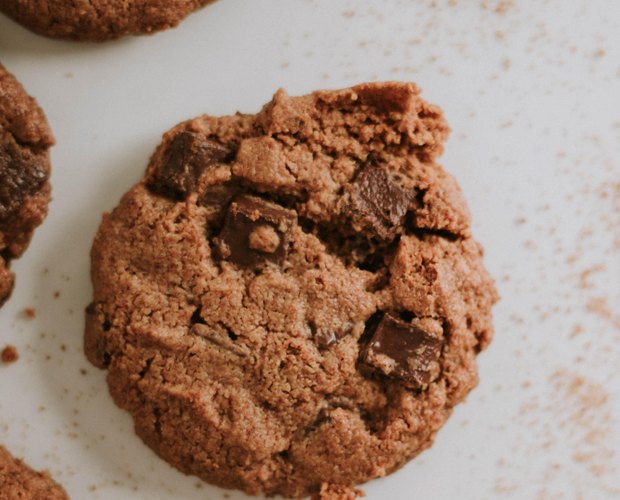 Once you pull the cookies out of the oven, you're going to want to dig in fast, but I suggest letting them set, otherwise they may crumble easily. After five minutes or so out of the oven, move them to a rack for even cooling. This will ensure they have that yummy, chewy texture.