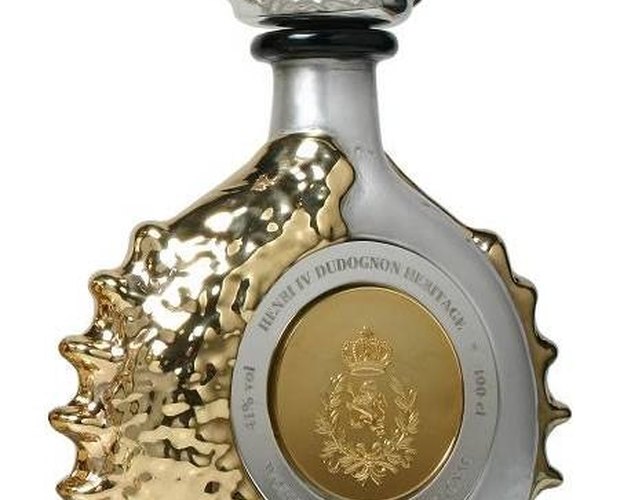 The world's most expensive bottle of cognac, priced at $1.9 million, is dubbed such for what is inside the bottle as well as for the bottle itself.
Identification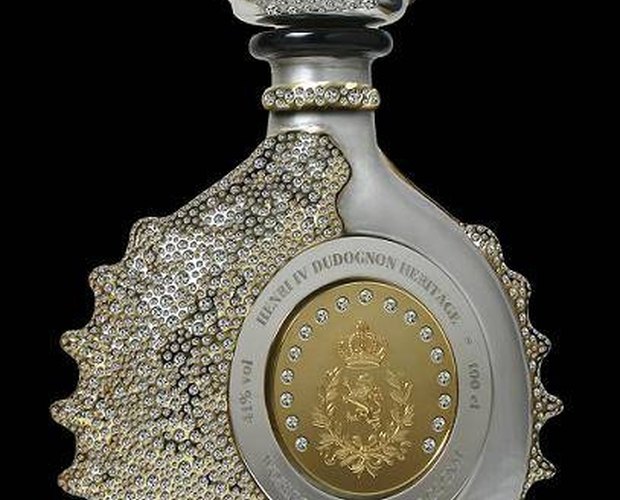 The Guinness World Record holder for most expensive bottle of cognac is Henri IV Dudognon Heritage Cognac Grande Champagne.
Geography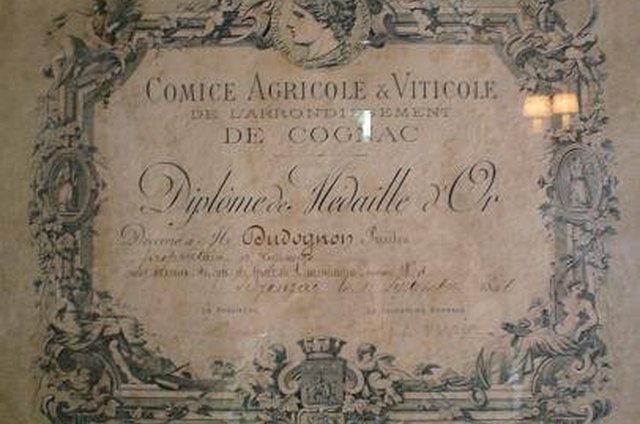 It's no surprise that the world's most expensive cognac comes straight from France's Cognac Grande Champagne region. Claudine Dudognon inherited the Maison Dudognon that has been producing this cognac since 1776. Henri IV, the French king, was her direct ancestor, and the Cognac was named in his honor.
Features
This Cognac is aged in barrels for over one hundred years. This produces an alcohol content of forty-one percent. It comes in a decanter made of twenty-four karat gold and sterling platinum and is decorated with sixty-five hundred diamonds. The limited, numbered, bejeweled bottles were created by known jeweler Jose Davalos. It contains 33 ounces of Dudognon Heritage Cognac Grande Champagne.
History
The Dudognon family uses organic farming methods to produce its best grapes that are then aged on premises. No additives are introduced in there Cognac-making process. They produce about 200 barrels of Cognac annually.
Effects
All of that experience, great care and dedication produces this light-colored, airy, and expensive Cognac.