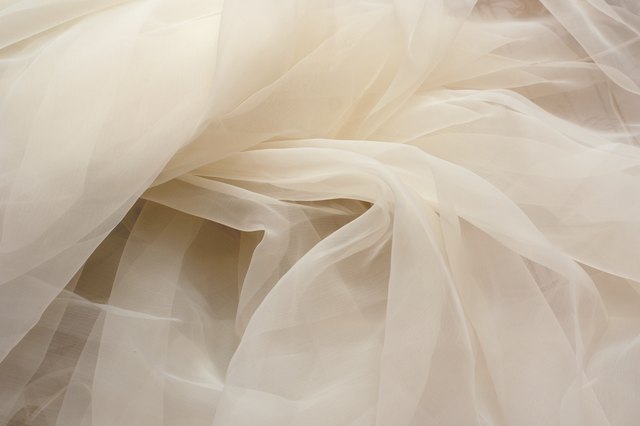 Timur Arbaev/iStock/Getty Images
Chiffon and tulle are fabric favorites for ballerina tutus, ballgowns and bridal gowns. While chiffon is soft and flowing, tulle is flouncy when layered. You might wear a Grecian style gown of chiffon, or a short tutu-style party dress in tulle. A wedding dress might incorporate both.
Fit for a Princess, or a Bride
Chiffon is a soft, sheer silk or rayon that drapes delicately, and might be so see-through it needs to be layered. Tulle -- machine-made netting of nylon, silk or rayon -- is also sheer. Tulle can be used for a wedding veil or crinolines in a bouffant dress. Dance like Ginger Rogers in a fluid aqua gown of silk chiffon, or feel like a ballerina in a party dress layered with pink tulle.