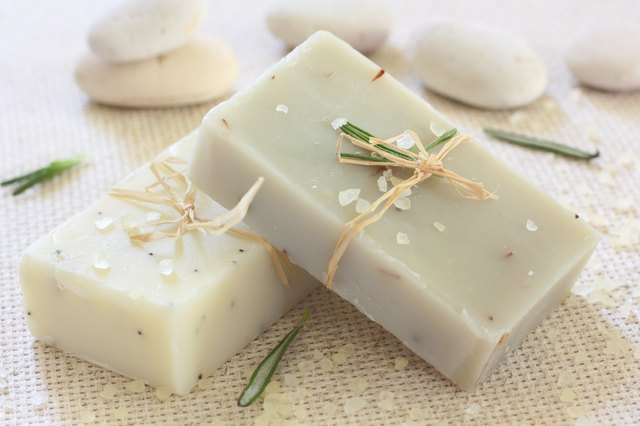 annata78/iStock/Getty Images
Sulfur is a yellow, nonmetallic mineral found near mineral springs and volcanoes. Sulfur springs can be found throughout the world -- tourists flock annually to the Dead Sea to partake of the reputed healing waters. For those who can't make the journey, sulfur soaps are readily available to provide some of the same benefits. These soaps generally consist of only 10-percent sulfur -- the maximum amount allowed over-the-counter -- blended with a soap base, fragrance and moisturizing ingredients as varied as lanolin, aloe vera, lavender, sunflower and palm oils. These moisturizers help offset the drying effects of sulfur.
Sulfur Soap for Skincare
Peter Thomas Roth, owner of the eponymous skincare line, advocates using sulfur soap for skincare and balancing the complexion. According to Roth, sulfur is beneficial in drying excessive oil, exfoliating dead skin cells and killing naturally occurring skin-surface bacteria, which is responsible for causing acne. It can help dissolve both blackheads and whiteheads and diminish hyperpigmentation caused by acne scars. Sulfur soap has also been useful in clearing other skin conditions, such as psoriasis, eczema, scabies and fungal infections.