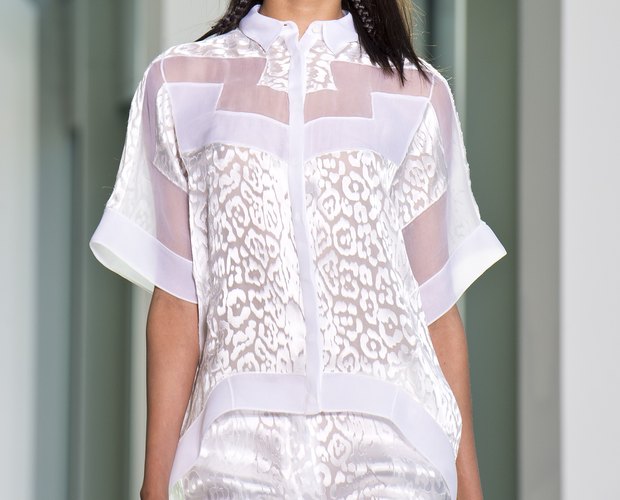 Ben A. Pruchnie/Getty Images Entertainment/Getty Images
Brasso, similar to burnout and devore, is a textile technique in which a design is burned out of parts of the fabric. The term brasso is most often used in Indian fashion, for sarees and special-occasion clothing. Brasso is used to create sheer patterned elements offset by solids, such as in a blouse or a softly draping or pleated costume.
Creating a Design With What's Missing
Burnout designs, used for curtains and other home textiles as well as clothing, are made using one fabric that's resistant to chemicals and another that can be burned out with acid for transparency. Typical brasso gowns might be made with combinations of Georgette, chiffon or velvet. These sheer styles are for wedding, formal or social wear, some in Bollywood styles, or for festivals. You'll also find burnout designs in non-Indian runway fashions, formal wear and casual wear such as blouses.