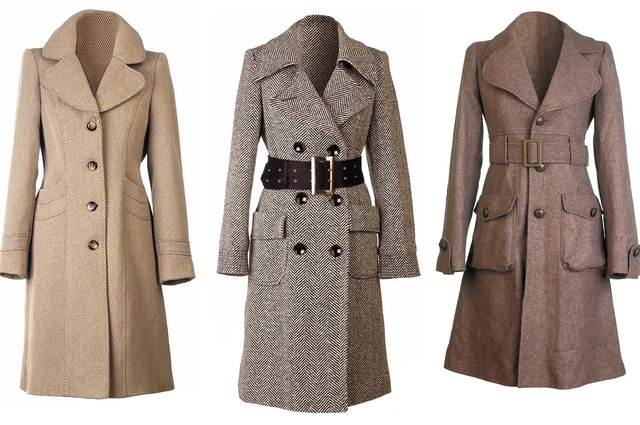 Suljo/iStock/Getty Images
With their flared silhouette, swing coats were made to cover the full skirts and dresses of the 1950s. These coats often have decorated collars and buttons, vivid patterns or other details to liven up the coat's unstructured shape. While they may not hug your curves, swing coats can add elegance and vintage charm to your wardrobe.
Swing Coat Construction
Swing coats are fitted in the shoulders and then flare out from the bust line, creating a tent-like shape over the torso that swings as you walk. The hem of your swing coat can end anywhere from the waist down, and the sleeves may be full length or bracelet length.
How to Wear Your Swing Coat
While swing coats were first designed as toppers for wide skirts, they also look great with skinny jeans -- the wideness on top balances a slim silhouette on the bottom. A shorter swing coat can help camouflage a top-heavy shape, while the a longer swing coat will skim wide hips. Just keep the shoulders fitted to avoid overwhelming your frame with too much volume.