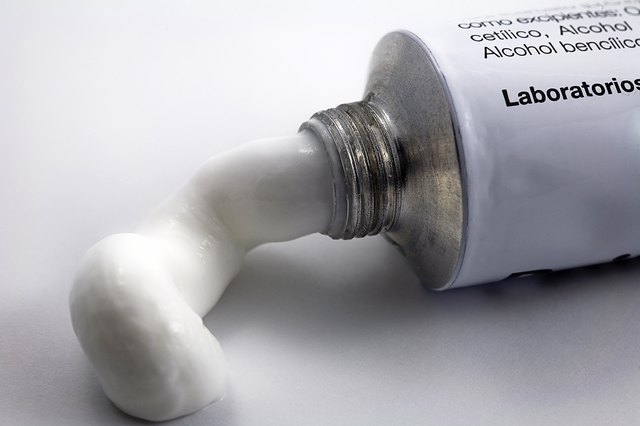 Traumeel is a type of medication which is created from a range of natural minerals and supplements. It has been in use since before World War II in the veterinary and horse racing fields and has recently been found to be effective on humans as well. There are many uses for this medication in the animal care field and it has lately begun use as a human medication for sore joints.
Identification
Traumeel is a homeopathic medication which was created for use of a range of injuries. It is most often associated with animal care, although there are people who use it as well. It has been sold in Germany by the Heel Company since 1937 and came to the United States in 1986.
Function
The function of Traumeel is to help slow down inflammation and aid in the regenerative process of injured tissue. It does this by raising the temperature around the affected area, thereby increasing blood flow to the area and increasing the body's healing methods at the affected region. It is recommended that a bandage be wrapped around the affected area to aid in the process.
Use
Traumeel is used as an anti-inflammatory medication. Conditions which this medication can be used for range from trauma, repetitive use injuries, arthritic conditions, sprains, dislocations, post-op procedures or swelling after an injury. It should be applied to the needed area up to three times per day. Most often it is used on horses, cats and dogs. It is safe to use with humans and has been reported by many people to help alleviate joint problems. While Traumeel is an over-the-counter medication, you should consult your doctor while using it to avoid any possible issues or problems.
Cautions
Traumeel should not be applied to large areas of the body or over broken skin or open wounds. If you are using it with children, consult a physician first. Side effects can occur in rare cases and can include skin reactions such as rash. This medication was initially created for use on animals. This medication should not be taken for specific ailments such as acute arthritis or in place of other medications such as Celebrex.
Ingredients
Traumeel contains numerous active agents. These include Arnica, Calendula, Hamamelis, Millefolium, Belladonna, Hepar sulfuris, Mercurius, Aconitum, Hypericum, Hahnermanni, Chamonilla, Symphytum, Bellis perennis, Echinacea angustifolia and Echinacea purpurea. You should check to see if you are allergic to any of these items before using this medication.