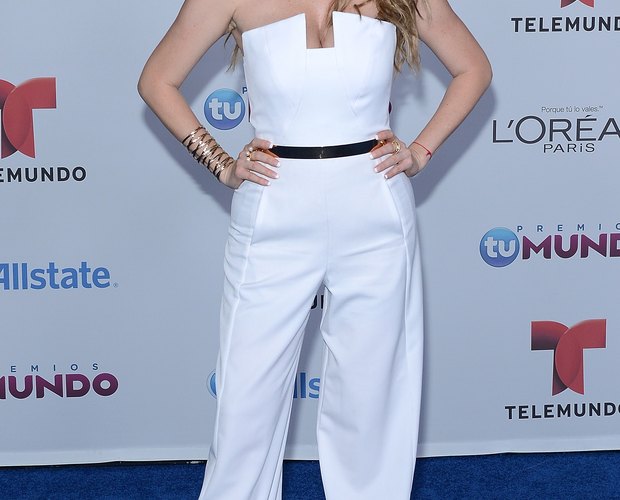 Rodrigo Varela/Getty Images Entertainment/Getty Images
Not only are sailor pants retro; they were retro when your great-great-grandmother was a girl. Sailor pants began as part of a practical work uniform, worn by navy men. But these pants always had a fashionable side, even when old salts wore them on the high seas. The bell bottoms are roomy and comfortable. The lines are sharp. The buttons catch the eye. No wonder they're still a fashion staple.
What's a Uniform?
During the Revolutionary War, sailors wore short pants or pantaloons, tied at the knees to keep them from getting tangled in the rigging, shirts or jumpers, handkerchiefs as sweatbands or neckbands, short jackets and flat, narrow-crowned hats. After the War of 1812, the Navy grew in professionalism and finally developed an official uniform for enlisted men in 1817.
Officially Dressed
The first official Navy uniform in 1817 had a summer uniform of white duck, a heavy canvas-like fabric. The winter uniform consisted of blue wool pants and tops, red vests with yellow buttons and black hats.
Speaking of Fashion
Through the years, enlisted men continued to wear bell-bottomed trousers. Folklore insists that the reason for bell bottoms was to enable the sailors to roll their pants up while they swabbed the decks or to pull them off easily in the water, but a Navy document states that there's no evidence for either reason and suggests that bell bottoms evolved from pantaloons. Another myth about sailors' pants concerns the 13 buttons on the fly. Although patriotic, the common explanation that the 13 buttons represent the 13 colonies isn't true. It was purely for stylistic reasons.
Hippies Liked Bell Bottoms, Too
The graceful flared bottoms of today's women's sailor pants look familiar to anyone who grew up in the '60s and '70s when blue denim bell-bottomed jeans were popular, as well as "flares" made of other fabrics, colors and patterns. Although the nautical look was not a fad then, anything with flared or belled bottoms was "in." The trend toward adopting nautical styles for women's fashions goes back further than the hippies. Following World War II, clothing manufacturers picked up on the country's patriotic pride and adapted bell bottoms for women's fashions. Not only were they symbolic of the Navy, but they were also comfortable and fashion-forward for the times.
Today's Sailor Pants
Women's sailor pants have midrise waists, and button fronts or buttons on each hip. They come in all sizes, including plus, and many fabrics, including denim. You can also buy authentic Navy sailor pants at Army-Navy surplus stores. They still have bell bottoms and button flies, and if you really want that sailor look, you can buy the rest of the uniform, too. In 2013, a relaunch of the Seafarer brand paid homage both to the original Navy pants and the '70s hippies who sought them at surplus stores. Sailor pants also been a resort favorite since Coco Chanel popularized them early in the 20th century.