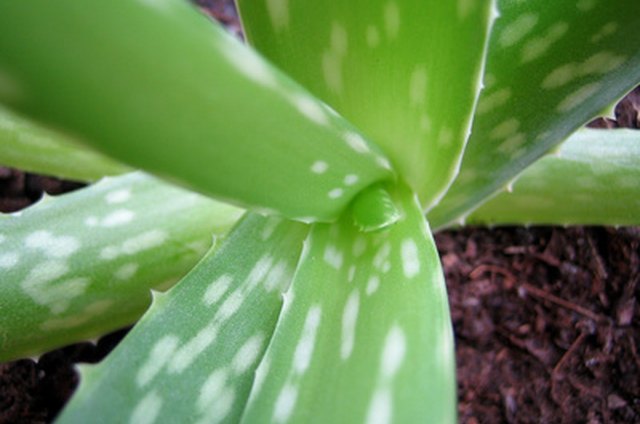 Sunscreen absorbs and reflects some of the radiation from the sun's UV rays. However, studies have shown the chemicals in sunscreen can irritate your skin. According to P.U. Giacomoni, author of "Sun Protection in Man," the chemicals in commercial sunscreen can cause such skin reactions as dry or itchy patches. If your skin is prone to these side-effects, there are several natural alternatives to commercial sunscreen. Note that sunscreen alternatives offer a significantly lower amount of sun protection than commercial sunscreen products.
Clothing
Clothing is the best natural protection from the sun, says Giacomoni, who states that clothing blocks out the harmful UV rays of the sun and protects the skin from damage. While covering up in the sun might sound like the last thing you would like to do, it will protect your skin from the sun's harmful rays. If the weather is too hot to wear heavy clothing to cover your skin, try wearing something white or light-colored. Light clothing reflects the sun's rays and keeps you cooler than dark clothing, which absorbs them. A large sun hat will also help shield your body from the sun's rays.
Sesame Oil
Pure sesame oil is an effective natural alternative to sunscreen. According to Julie Gabriel, author of "The Green Beauty Guide," sesame oil can block out approximately 30 percent of the sun's rays. Sesame oil is available for purchase from most grocers for a low price and it works as a natural alternative to commercial sunscreens. Apply sesame oil to the exposed skin once every one to two hours for maximum sun protection.
Coconut Oil
Coconut oil is a natural alternative to sunscreen. Coconut oil blocks out as much as 20 percent of the sun's harmful rays, states Gabriel. Apply coconut oil to any exposed patch of skin every hour for maximum sun protection. As an alternative, coconut oil mixes with shea butter and coconut butter to add sun protection into your favorite daily skin products. Purchase coconut oil from a natural grocer or skin-care shop.
Aloe Vera
Aloe Vera gel is a common, natural alternative to sunscreen, writes Giacomoni. According to Shalini Vadhera, author of "Passport to Beauty," aloe vera gel reflects as much as 20 percent of the sun's harmful UV rays. Aloe Vera is a succulent plant with extract that is useful for many medicinal purposes, ranging from wound healing to diabetes treatment. Purchase aloe vera gel from natural grocers and skin care stores. Alternatively, you can grow the plant from home and pluck a leaf to access the gel-like interior. No matter the method of obtaining the gel, apply it to the skin every one to two hours for sun protection.