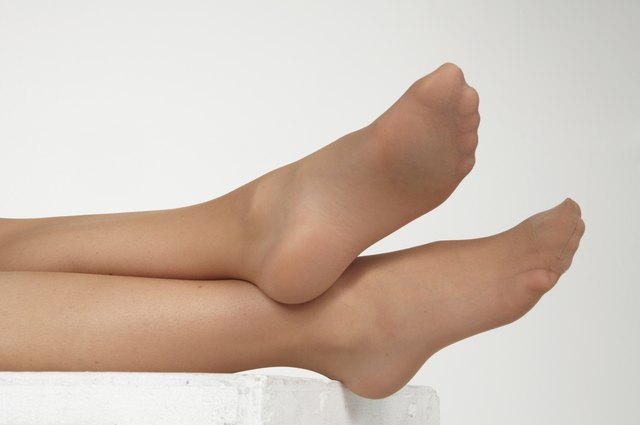 falaterphotog/iStock/Getty Images
Pairing pantyhose with strappy sandals is the fashion equivalent of a fork in the road -- you're face to face with two stylish paths from which to choose. Either make the look as subtle and undetectable as possible, or flaunt the look in full force.
Without a Trace
One approach to this ambitious look is matching your hose to your skin tone. The keyword here is "match" -- make it a perfect one to keep the look as authentic as possible. Choosing very sheer nylons helps, as does choosing seamless hose; seamless varieties run perfectly smooth, eschewing the seams at the tips of the toes. Be sure there's no seam running up the back of the leg, either. Some hose styles even have an indentation between the first and second toes, so that they can be work with flip-flops.
Stylish Standout
If you're not feeling a barely-there look, try the opposite take and make your sandals and pantyhose combo look intentional. Adhere to the seam-free style, but play a bit with texture, color and pattern one at a time. Try black fishnets with black strappy sandals, opaque black pantyhose with open-toed camel shoes or nude hose with textured sandals.