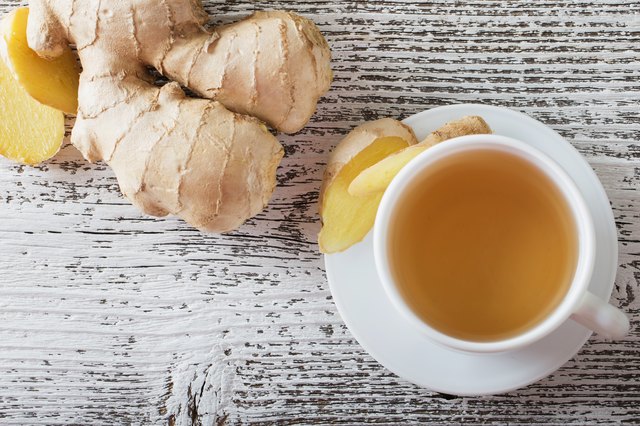 Acid reflux, also known as "Gastroesophageal Reflux Disease" or (GERD), is an inflammation of the esophogus. The condition is caused by acid from the stomach, backing up into the esophogus. Today's medicine has provided several medications that help to suppress the burning sensation caused by acid reflux. For those looking for an alternative to pharmaceuticals, ginger may be the answer. Known for its anti-inflammatory properties, ginger has been highly effective in resolving stomach disorders for thousands of years. Some sufferers may even be pleased to learn that relief can be found in a simple cup of tea!
Place the ginger slices and ground cinnamon in your teacup.
On the stovetop, boil your water.
Pour the boiled water into the teacup, and stir gently.
Allow tea to steep, and cool for a bit.
Tea should be sipped to allow for the full effects of the ginger.
Tips
Do not make the mistake of using a substitute for fresh ginger. Ginger in its purest form is the most effective.

Lemon, sugar or honey may be added to enhance flavor.