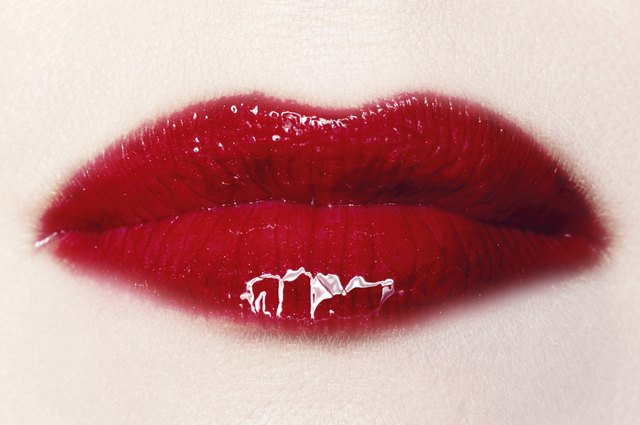 Brand X Pictures/Brand X Pictures/Getty Images
You can get soft, temporarily plump lips without surgery by using cinnamon oil to dramatically increase blood circulation in your lips. Cinnamon oil will irritate your lips and bring blood to the surface, giving you a puffy appearance. Too much cinnamon, though, can burn, so you need to be careful. Surgical lip augmentation can be painful and expensive, and the results sometimes look unnatural. Try a cinnamon oil home remedy before you resort to more drastic measures.
Brush your lips with a damp, soft toothbrush to remove any dead skin cells that make your lips look dull and flaky. The toothbrush will bring blood to the surface and make them slightly plumper.
Scoop a tablespoon of petroleum jelly into a small container and mix two drops of cinnamon leaf oil into it. You can find this oil online or at health food stores.
Rub the mixture onto your lips and wait for your lips to start swelling. You should have a tingling sensation, not a burning sensation.
Remove the lip balm mixture if it stings and create a new mixture with only one drop of oil.
Wear the lip balm for as long as you want plump lips. The balm is effective for only a few hours. When you wipe it off, your lips will go back down in size.
Tip
You can also mix Chapstick lip balm with the cinnamon oil instead of using petroleum jelly.
Warning
Too much cinnamon oil will sting your lips.